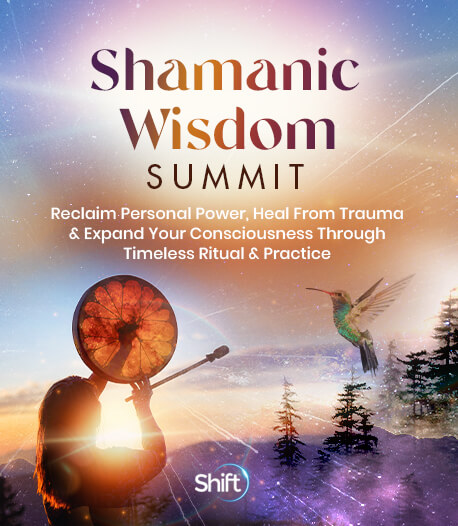 Program & Replays
09/12/2022 4:00:00 PM
09/13/2022 4:00:00 PM
09/14/2022 4:00:00 PM
09/15/2022 4:00:00 PM
09/16/2022 4:00:00 PM
Bonus Session from Xochitl Kusikuy Ashe
With Xochitl Kusikuy Ashe
Xochitl Kusikuy Ashe
5th Generation Afro-Indigenous Plant Medicine Woman, Curandera, Teacher & Seer
Xochitl (So-chil) Kusikuy Ashe has been a teacher and guide in one-on-one mentorships, workshops, and ceremonies both internationally and in the U.S. for the past 27 years.  At the age of 16, she became the first female in five generations of men to be initiated into the healing traditions of her Peruvian ancestral lineage. She is a medicine woman in the Peruvian Andean tradition, and has worked with sacred plant medicines since the time of her initiation.  For the past 23 years, she has apprenticed under her godfather, a Mazatec medicine man of the ancient tradition of healing with the nti-si tho, santitos, or psilocybin mushrooms.
​​She is a professionally trained herbalist, an internal family systems (IFS) therapy practitioner, and also specializes in the ceremonial use of cacao and psilocybin mushrooms. In her practice, Xochitl focuses on the healing of generational trauma, and the ways in which that trauma impairs our ability to thrive, create wealth, and have a positive impact on the world.
​
​​Founder of Magical Medicine Journeys, an Indigenous women-owned retreat company that offers legal Mazatec psilocybin mushroom retreats in Mexico, Xochitl's mission is to honor the traditional indigenous knowledge and ceremony of sacred plant medicine while providing the most authentic and powerful life-changing experiences.
She is faculty at Esalen Institute, The Microdosing Institute, and The Shift Network.