Sign up now to receive these FREE recordings and to be notified about our next Shamanism Summit series:
The Medicine Bag: Shamanic Rituals & Ceremonies for Personal Transformation with don Jose Ruiz
Aloha Ambassadors and Malama Pono/To Take Care with Kahuna Leilani Birely
Featured Speakers:
(click photo to learn more)

Angaangaq Angakkorsuaq

Sandra Ingerman

Yeye Luisah Teish

Puma Fredy Quispe Singona

Bhola Nath Banstola

Grandmother Flordemayo

Mandaza Kandemwa

Dr. Alberto Villoldo

Daniel J Foor

don Jose Ruiz

Brooke Medicine Eagle

Andrew Harvey

Kristoffer Hughes

Dr. Marie Mbouni

Kahontakwas Diane Longboat

Ash Johns, CPLC

Banafsheh

Terry Morgan

Great-grandmother Mary Lyons

Langston Kahn

Michael Meade

Matthew Fox

Will Star Heart Taegel, PhD

Anna Dorian

Kahuna Leilani Birely

don Oscar Miro-Quesada
With Hosts: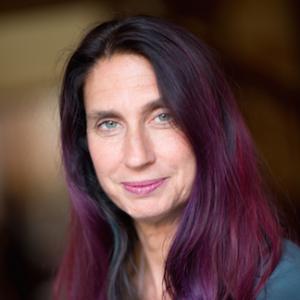 HeatherAsh Amara
Author of the bestselling Warrior Goddess Training series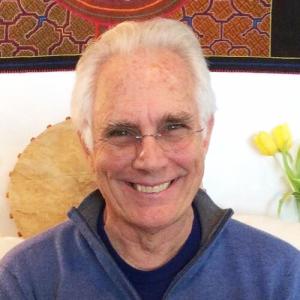 Michael Stone
Host of KVMR's
Conversations with Michael Stone
The world is undergoing an initiation...
With the massive threat to global health, as well as the uprising against racial inequity, the soul of humanity is being challenged to the core.
At the heart of this turbulent transformation lies an invitation to reconnect with the inherent balance and intelligence of the natural world, as well as our shared humanity.
The ancient knowledge of our ancestors and elders is needed now more than ever — as we navigate through times of illness, painful division, and societal disruption.
It's time to call on the world's spiritual midwives — those who can bridge us to a new paradigm.
Rooted in ageless wisdom and collective ancestral experience, with their feet planted squarely on the earth, this circle of elders (and youth) can offer sound guidance through this pivotal global transition.
Just as communities have long gathered around the fire to listen to the elders and prophets speak, we can convene (albeit virtually) and learn from those who've been earth's primary custodians for millennia.
We can refer to these guides as mystics, some of them as shamans, and others as elders or wisdom keepers.
A shaman can be defined as an earth-centered community guide and healer who travels between worlds to gather and transmit information that helps individuals and the community.
In slowing down to honor and learn from these sacred guides, we're also engaging with some of the very descendents of those who survived plagues and atrocities that nearly wiped out their ancestors… as they carry forward precious cultural and spiritual knowledge from time immemorial.
Ancient shamanic systems can support all of humanity to transform self-destructive patterns, generational wounds, and the sense of separation, to create a soul-aligned, interconnected way of life.
Shamanic and mystical practices that help you remember your integral place in the world can now become part of your everyday experience.
In the midst of the upheaval of our current times, earth-based wisdom remains a lighthouse in the storm... shining the light of perennial wisdom and connecting you to the unbreakable spirit that unites us all.
In this year's Shamanism Summit series, you'll discover teachings from across the globe — from the Amazon to Europe to Africa and more. Each tradition may be radically different, yet they all emerged from similar core perspectives that point to the same universal principles.
Sign up to harvest the wisdom of these remarkable teachers who are sharing mystical insights from diverse traditions, and learn how to apply their teachings to your daily life and our world.
Honoring our Origins, Collective Prophecy, and Ancient Teachings
With spiritual and cultural roots on every continent on the planet, deep ancient wisdom encompasses hundreds of earth-based traditions and shamanic lineages — teachings that assist awakening, healing, and transformation.
Whatever your heart's passion and path, the Shamanism Summit series will give you access to some of today's most gifted teachers and healers, sharing not only traditional Indigenous practices, but also teachings that integrate time-honored wisdom with more contemporary psychology and spiritual systems.
They'll share gripping stories, prophecies for our time, and practical teachings that can help you navigate this time of great upheaval and realign with your purpose.
Here's some of what our esteemed speakers will be sharing with you...
Grandmother Flordemayo will share about the daily spiritual practice of prayer, and how it enables continued and exponential growth of both body and soul... helping you create internal and external harmony with all creation.

Thomas Huebl

expounds on the healing alchemy of shamanism and the mystical traditions that can bring us into

greater harmony, coherence and alignment with our soul's purpose.

Fredy Quispe Singona (Puma) will explore the new era of the Teriti Pacha, which humanity is currently entering, and discuss love, leadership, and healing from the Andean perspective.

Yeye Luisah Teish will show you how to embrace and metabolize heartbreak by drawing on the power of the Orishas, so you can become more powerful and present.

With Sandra Ingerman, you'll explore how shamanic cultures have been trying to prepare us for centuries for times just like this... and how to heal fearful or toxic thoughts that can arise while living through this time of uncertainty and change.

Learn from Dr. Alberto Villoldo on the shaman's art of future tracking, and how we can retrieve a desirable destiny for ourselves and our village.

Mandaza Kandemwa will elucidate the qualities of good leadership — as considered by God, spirits, and the ancestors — that can bring us into unity and help our natural resources flourish.

And much more!
Restoring the Ways of Initiation and Transformation in Difficult Times
The challenges we face as a globe are in many ways not new... though the call to return to a harmonious relationship with the earth, with each other, and our own bodies is ringing more loudly than ever before.
The speakers in the Shamanism Summit series represent many diverse traditions that can help you locate the spirit allies and the resources you need to create healing and regeneration at all levels of your life, and in your community.
Some of the simple techniques you'll receive can also help your nervous system integrate and digest the sheer enormity of the global change that's happening — enabling you to face the future with more groundedness, calm, and readiness.
During this heart-opening and expansive voyage, you'll discover:
An understanding of these times as fulfillment of prophecy
Access to regenerative powers far beyond your own, and how to source those powers safely and ethically
Effective ancestral practices and ways to embody steady, grounded service through the demands of the times
How to craft direct, personal experiences of revelation — like home pilgrimages, ceremonies, and retreats — to bring healing and peace
Timeless techniques for staying centered during times of intense change
The deeper realities of your own strengths you didn't know you had
Three key principles of being a cultural mystic that will help you cultivate wholeness, self-compassion, and access to deepening relational intimacy
The bridge to accept your own divine animal and release its great powers of love, energy, and intuition
How to use this time as a period of sacred seclusion to create ceremonies of spiritual discipline
Methods to connect with the faces of the Divine that call to our sacred hearts, guided by ancient goddess and gods
The power of owning your impact on the earth as a sacred responsibility

How to connect to the lineage of your ancestors, and how this will inform your future

And much more...
And, you'll be in excellent hands with seasoned hosts Michael Stone and HeatherAsh Amara, whose passion for highlighting the voices of elders across traditions inspires and unites.
Sign up for this life-enhancing series to find a clear pathway through the chaos, disruption, and confusion of our present world — and discover deeper states of unity, sacred connection, and heart-healing that's available to you.
Here's what past participants had to say about previous Shamanism summits...
"I love that, in all instances, the connection to the earth is the center of each presentation."
What I found so positive about the summit is the new information I learned about shamanic ways in different cultures. It was amazing to learn how people are drawn to becoming shamans and even finding out that they are shamans without previously knowing it.
— Anonymous, Olympia, Washington
"I was totally immersed and inspired!"
Each session was filled with blessings in its own way. Beautiful!
— Monika, Florida
"... it was like being split wide open. I was so vulnerable and the teachings were so powerful."
This was my first time purchasing a summit program. Once I did, I got excited to carry these new tools in my practice and share the information with my family, friends, and clients.
— Linda M. Rancho, Cucamonga, California
"I found the drumming to be a song to my heart."
Now I'm going to see if I can make a drum for myself. What I heard from the speakers reached into my very soul and gave me a new outlook on so many aspects of my life, as well as an even deeper relationship with Mother Earth.
— Leroy Mcfarlane, Miracle Beach, British Colombia
"The medicine shared is helping me come out of a long period of darkness."
Because of this summit, I have rededicated my life to my shamanic path. Thank you!
— Stacia, Seattle, Washington
Co-Sponsors