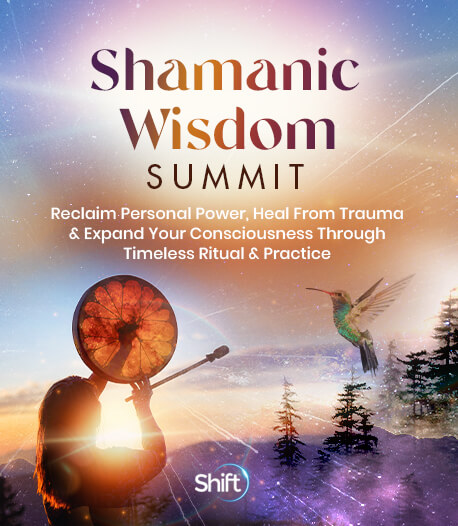 Program & Replays
Nature's Spirit, Witches' Wisdom
Broadcast on September 12, 2022
With Phyllis Curott, JD, Wiccan Priestess
Hosted by Michael Stone
Spiritual pioneer and Wiccan elder Phyllis Curott banishes the distorted stereotypes about witchcraft arising from hundreds of years of brutal persecution and shares the spirituality of this ancestral, Euro-Indigenous wisdom tradition. Witches, wicces, and wise ones have always known that spirit and nature are one and that all living beings, while taking care of themselves, are simultaneously making the world better for all Life. Return from realms of spirit to a world that embodies spirit.
In this session, you'll discover:
The long-suppressed, ancestral, shamanic wisdom of the Craft of the Wise, witchcraft, and how it offers a community with other Indigenous traditions and with creation
The path home with nature's profound moral compass, a divine organizing principle that re-connects us to our harmonious place and purpose within in creation
The Wiccan practice of grounding to deepen your relationship with Mother Earth, receive her blessing, and experience how nature embodies spirit
The opinions expressed here are those of the author/presenter and are not representative of Shift Network employees, customers, or other presenters.
Love this Speaker and What They Have to Say?
It can be yours to keep... forever.
Get lifetime access to the summit and bonus material by upgrading now!
UPGRADE HERE
Phyllis Curott, JD, Wiccan Priestess
Founder and Elder Priestess, Temple of Ara
Spiritual pioneer Phyllis Curott, JD, was initiated more than 40 years ago and is one of America's first public witches. Simultaneously a member of the Brooklyn Drumming Group, based on the early teachings of Dr. Michael Harner, she recognized the Euro-Indigenous roots of modern witchcraft, emerged from the broom closet and created the Tradition of Ara. New York Magazine called her teaching on witchcraft the culture's "next big idea" and Time Magazine published her as one of "America's leading thinkers."  She's also the world's most widely published Wiccan author, and an attorney whose groundbreaking legal cases secured the rights of witches, helping witchcraft become the fastest growing spirituality in America.
Phyllis has received numerous honors including induction into the Martin Luther King Jr. Collegium of Clergy, Jane Magazine's Ten Gutsiest Women of the Year, One Spirit Seminary's 2018 Service to Humanity Award, and Kindred Spirit's 2020 Person of the Year Award.   Her YouTube series What is Wicca? has almost 3 million views.  Phyllis is a trustee of the Parliament of the World's Religions and Program Chair for the 2023 Parliament.  Her most recent projects include The Witches' Wisdom Tarot, created by journeying for every card to produce a profoundly compassionate oracle; and her most recent book, Spells for Living Well, A Witch's Guide to Manifesting Change, Wellbeing and Wonder shares spellcasting as a transformative spiritual practice. Phyllis continues to write and teach about nature's spiritual wisdom and why the world needs her witches.