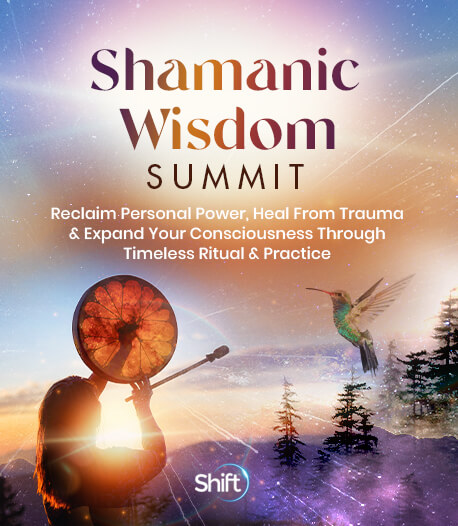 Program & Replays
The Nondual Universe
Broadcast on September 16, 2022
With James Twyman
Hosted by Dr. Barbara Bain
The subject of nonduality may be one of the hot topics of the day, but it's also one of the most ancient esoteric experiences in nearly every religion or spiritual path. Though impossible to understand intellectually, the direct experience of the nondual universe, or Oneness, has been expressed by many of the greatest mystics and saints around the world. In this discussion, James Twyman will draw upon his own life to demonstrate how nonduality can be experienced by anyone today.
In this session, you'll discover:
Nonduality or I AM Consciousness is the natural experience of the soul and can be accessed by anyone, no matter what spiritual tradition they practice
The intellectual mind may not have access to the experience of nonduality, but the soul is already in full possession of it
The first step in accessing the nondual universe is the willingness to let go of every idea and concept you've ever held, then come with wholly empty hands unto the Divine
The opinions expressed here are those of the author/presenter and are not representative of Shift Network employees, customers, or other presenters.
Love this Speaker and What They Have to Say?
It can be yours to keep... forever.
Get lifetime access to the summit and bonus material by upgrading now!
UPGRADE HERE
James Twyman
Episcopal Priest and Founder of Namaste Village in Ajijic, Mexico
James Twyman is an Episcopal priest and The New York Times bestselling author of 20 books, including The Moses Code and Emissary of Light. He's known around the world as the Peace Troubadour, having traveled to many countries at war to share prayers of peace from the world's 12 major religions, which he put to music in 1994. 
James has recorded more than 15 albums, and has produced or directed six films, including Redwood Highway and Indigo.  He's also a Franciscan brother with the Community of Francis and Clare, and lives in Ajijic, Mexico where he founded Namaste Village, an interfaith peace community.