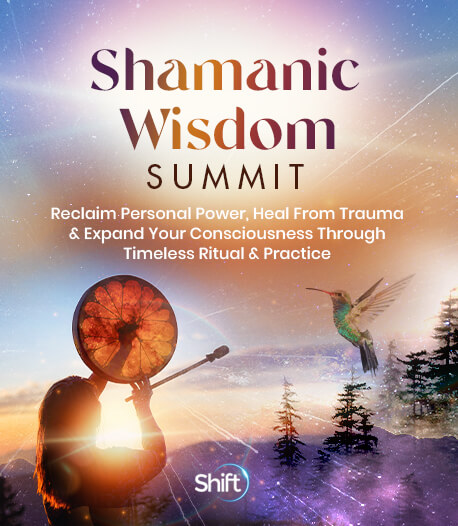 Program & Replays
09/12/2022 4:00:00 PM
09/13/2022 4:00:00 PM
09/14/2022 4:00:00 PM
09/15/2022 4:00:00 PM
09/16/2022 4:00:00 PM
Transformational Energy Rituals
Broadcast on September 13, 2022
With Alfredo Huayta Singona
Hosted by Michael Stone
Alfredo Huayta Singona teaches us that it is important to recognize the medicine within ourselves. Self-healing is about transforming limitations, traumas, fears, and low energies into light and refined energy so you can use them for your own growth and self-realization.
In this session, you'll discover:
Self-healing for growth
Embracing your fears
Awakening the best version of you
The opinions expressed here are those of the author/presenter and are not representative of Shift Network employees, customers, or other presenters.
The replay has expired. Upgrade to get full access.
If you've already purchased the upgrade package, access it
here
.
Love this Speaker and What They Have to Say?
It can be yours to keep... forever.
Get lifetime access to the summit and bonus material by upgrading now!
UPGRADE HERE
Alfredo Huayta Singona
Medicine man
Alfredo Huayta Singona is a medicine man, known in the Andes as a Paqo or Andean Priest. Although being born into a lineage where a connection to plants and natural forces is awakened at an early age, he was around 25 years old when he decided to embrace the medical path, with a deep commitment to helping others find their true potential through self-realization.
Alfredo's passion for ancestral knowledge and working with mentor plants have helped him to develop the power of healing through Sami energy (unconditional love energy), which is conferred by Pachamama (Mother Earth) and the Apus (Mountain Spirits or Spirits of the Land) to transform, transmute and transcend energies of a low vibration. His labor and service are oriented to help others so that they may remember and restore their original power and essence, for self-transformation to a better version of the being.