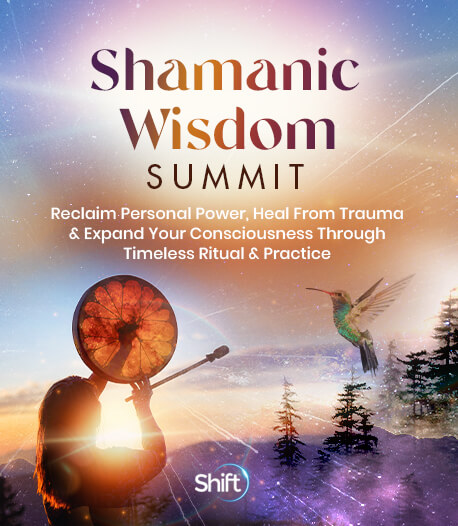 Program & Replays
When The Grandmothers From the Four Directions Speak, a New Time Is Coming
Broadcast on September 12, 2022
With Grandmother Flordemayo
Hosted by Marie Mbouni, MD
In October 2004, thirteen grandmothers from around the world came together in a historic gathering, fulfilling an ancient prophecy, known by many of the world's indigenous tribes. When the grandmothers from the four directions speak, a new time is coming to humanity. Grandmother Flordemayo will share her wisdom, her heritage, and her ancestry — she'll also share why, as a spiritual elder and grandmother, her message and the message of The Grandmothers is important for Mother Earth.
In this session, you'll discover:
"Elder" does not refer to one's age, but rather to one's place within the community, and the knowledge they possess
Why the sacred feminine is an important aspect of the Creator, and often associated with Mother Earth
How to call in the four sacred elements and the four directions to your home altar and daily spiritual practice
The opinions expressed here are those of the author/presenter and are not representative of Shift Network employees, customers, or other presenters.
Love this Speaker and What They Have to Say?
It can be yours to keep... forever.
Get lifetime access to the summit and bonus material by upgrading now!
UPGRADE HERE
Grandmother Flordemayo
Mayan Elder, Curandera, Universal Healer, Visionary & Founder of The Path
Raised by her mother, who was a midwife, Grandmother Flordemayo grew up in the highlands of Central America in a family of Mayan healers. She travels the globe to share healing and foster a more spiritual understanding among humanity.
She founded The Path Inc., a 501(c)3 organization dedicated to the conservation and preservation of heirloom and heritage seeds. Grandmother Flordemayo is a founding member of the Church of the Spiritual Path, the Confederation of Indigenous Elders of America, the Institute of Natural and Traditional Knowledge, and the International Council of Thirteen Indigenous Grandmothers. She's a regular contributor to courses and talks for The Shift Network.