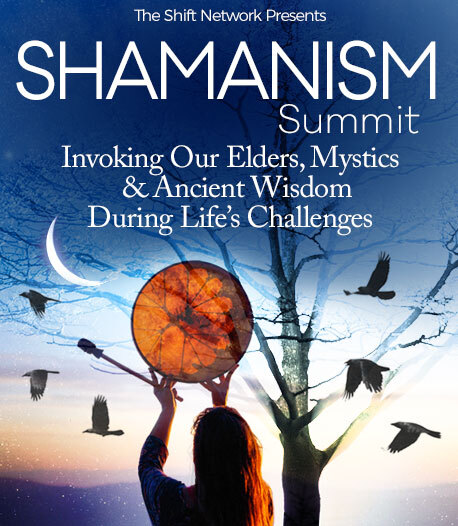 Program & Replays
You can still get the recordings and transcripts of all the summit sessions. Upgrade to receive unlimited access to the inspiration, resources, and powerful practices presented by the experts featured in the Shamanism Summit series.
The Shamanism Summit series is an illuminating gathering designed to help you find a clear pathway through the turbulence and confusion of our present world — and discover the deeper states of unity, sacred connection, and heart-healing that are available to you.
This summit will focus on surfacing the wisdom of our elders, mystics, and earth custodians during these times of global transformation and rebirth. Your co-hosts Michael Stone and HeatherAsh Amara have curated some remarkable speakers across a wide array of traditions and lineages.
Our speakers will offer you many different ways to reconnect to ancient medicine paths, get grounded in your unique purpose at this time, and be of greater service.
Enjoy this special series!

07/07/2020 4:00:00 PM
07/07/2020 5:00:00 PM
07/07/2020 6:15:00 PM
07/07/2020 7:00:00 PM
07/07/2020 8:00:00 PM
07/07/2020 9:00:00 PM
07/07/2020 10:00:00 PM
07/07/2020 11:00:00 PM
07/08/2020 4:00:00 PM
07/08/2020 5:00:00 PM
07/08/2020 6:00:00 PM
07/08/2020 7:00:00 PM
07/08/2020 8:00:00 PM
07/08/2020 9:00:00 PM
07/08/2020 10:00:00 PM
07/08/2020 11:00:00 PM
07/09/2020 4:00:00 PM
07/09/2020 5:00:00 PM
07/09/2020 6:00:00 PM
07/09/2020 7:00:00 PM
07/09/2020 8:00:00 PM
07/09/2020 9:00:00 PM
07/09/2020 10:00:00 PM
07/10/2020 4:00:00 PM
07/10/2020 5:00:00 PM
07/10/2020 6:00:00 PM
07/10/2020 7:00:00 PM
07/10/2020 8:00:00 PM
07/10/2020 9:00:00 PM
07/10/2020 10:00:00 PM
Support