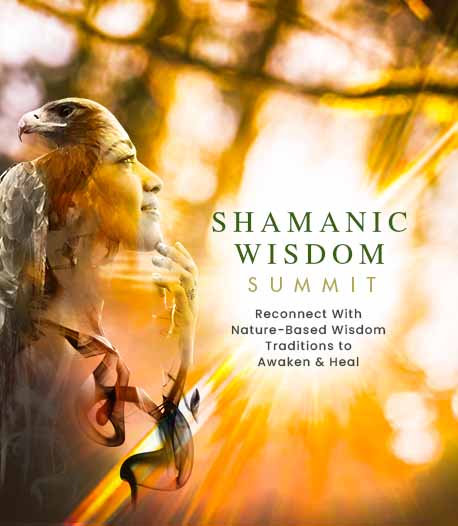 Program & Replays
The live summit is over. However, you can still get the recordings and transcripts of all the summit sessions. Upgrade to receive unlimited access to the inspiration, resources, and powerful practices presented by the experts featured in the Shamanic Wisdom Summit series.
Thousands of people like you from around the globe are discovering how to unlock the profound wisdom latent in the natural world.
You'll journey with world-renowned elders, mystics, and wisdom-keepers to discover how to tap into the transformational power of nature to gain clarity and personal insight, and reclaim a sense of wholeness in our lives.
More than 40 of the world's foremost teachers share inspiring stories, prophecies for our time, ancient healing wisdom, and practical teachings to help you experience spiritual connection and deep healing... with nature, ourselves, and one another.
Explore the innate "wild wisdom" nature has to offer — and experience shamanic practices to guide you through a process of rediscovery, hearing the guidance of Spirit, and living an authentic, empowered life.
You'll be in excellent hands with seasoned hosts Michael Stone, HeatherAsh Amara, and Shawna Bluestar Newcomb. Their passion for highlighting the voices of elders across traditions has inspired countless seekers.
Enjoy this special series!

07/19/2021 4:00:00 PM
07/20/2021 4:00:00 PM
07/21/2021 4:00:00 PM
07/22/2021 4:00:00 PM
07/23/2021 4:00:00 PM
Support