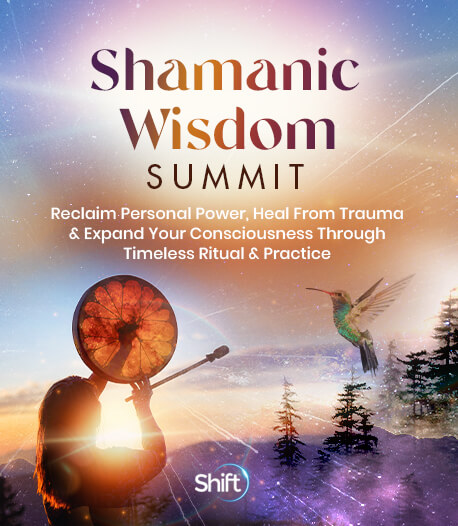 Program & Replays
The live summit is over. However, you can still get the recordings and transcripts of all the summit sessions. Upgrade to receive unlimited access to the inspiration, resources, and powerful practices presented by the experts featured in the Shamanic Wisdom Summit series.
Thousands of people like you from around the globe are gathering together to discover how to
regain personal sovereignty through timeless ritual and potent shamanic practices.
Prepare to journey with respected elders, guides, and wisdom keepers to discover how to reclaim your personal power, heal from trauma, and expand your consciousness.
Join us on a powerful journey with world-renowned teachers and sacred lineage-holders to discover the transformational power of Earth-based traditions.
You'll be in excellent hands with our three expert hosts: Michael Stone, whose ongoing passion for shamanic healing over the past 40 years has called him to lead embodied shamanism experiential events, classes, tele-seminars, and workshops…
Dr. Barbara Bain, an Indigenous psychologist, dreamwork specialist, and member of the Shasta Indian Nation of Northern California, who assists people in liberating themselves from Western colonization to live consciously in both material and sacred worlds…
… and Dr. Marie Mbouni, founder of Heart Leadership and The Source Codes Experiential Method®, who's a leading expert on helping high-performing business owners, entrepreneurs, leaders, and creatives achieve unprecedented levels of performance with alignment and joy.
Their joint passion for highlighting the voices of elders across traditions has inspired countless seekers.
Enjoy this illuminating series!
09/12/2022 4:00:00 PM
09/13/2022 4:00:00 PM
09/14/2022 4:00:00 PM
09/15/2022 4:00:00 PM
09/16/2022 4:00:00 PM
Support