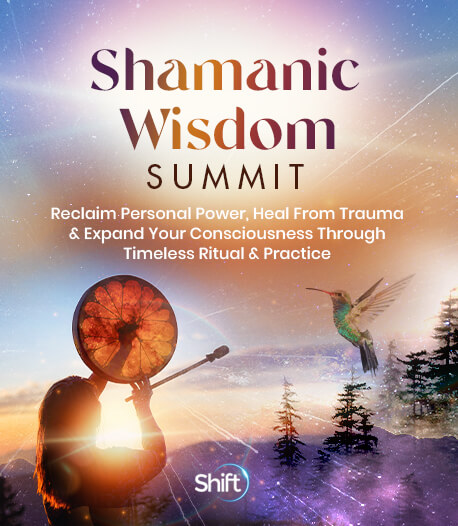 Program & Replays
Journey Into the Sacred Darkness and Discover Your Soul Gifts
Broadcast on September 14, 2022
With Cissi Williams
Hosted by Michael Stone
Cissi Williams takes you on a healing shamanic journey to meet the Dark Goddess, who will help you transform old wounds, so you can awaken your inner magic, power, and ancient wisdom, and discover the soul gifts you are meant to share with others.
In this session, you'll discover:
The Dark Divine Feminine is the source of all life, as she is the one who births the light
As you start your healing journey you realize you're the light, but then you're called to go deeper into the sacred darkness
As you journey into the sacred darkness, you heal deeply by birthing the golden medicine of your own inner sun
The opinions expressed here are those of the author/presenter and are not representative of Shift Network employees, customers, or other presenters.
Love this Speaker and What They Have to Say?
It can be yours to keep... forever.
Get lifetime access to the summit and bonus material by upgrading now!
UPGRADE HERE
Cissi Williams
Osteopath, NLP Trainer, Teacher of Energy Medicine, Mysticism & Shamanic Healing
Cissi Williams is an osteopath, naturopath, NLP trainer, and teacher of energy medicine, mysticism, and shamanic healing. She's initiated as a Priestess of Freyja, Tradition Keeper of the Völva (Norse shamanism.) She started her healing journey in 1992, when she had her first dark night of the soul experience. She prayed, and was guided to reading three books... The Power Is Within You by Louise Hay... Love Is the Answer by Gerald Jampolsky... and Creative Visualization by Shakti Gawain. As she read these books, she could feel the darkness lift, and by doing the exercises outlined in the books, she healed her depression in six weeks. She then knew we all have the power to heal within us. This motivated her to learn more about health and healing, so she earned a 4-year university degree in London — and qualified in 1997 with first class honors — in Osteopathic medicine.
In 2002 she started her training in NLP and hypnosis, which later led her into the world of shamanism. She's done shamanic training from various wisdom traditions, including Incan, Norse, and Celtic. Cissi has guided several thousand clients, students, and patients to tune in to their inner wisdom and connect with Spirit's guidance through her healing sessions, her teachings, and her podcast, Let Spirit Lead. Her passion is to help you tune in to your inner wisdom, as she knows there is an incredible power embedded in your bones — the power of the Wise Woman — who is longing to be awakened and rise once more, so she can share her medicine with the world.