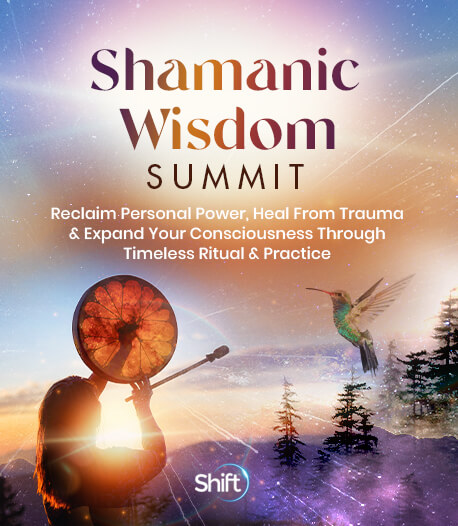 Program & Replays
Take a Journey: Experience What You Truly Love for Guidance and Healing
Broadcast on September 14, 2022
With Terry Morgan
Hosted by Marie Mbouni, MD
During Terry Morgan's talk on embodied shamanic astrology, she shares how journeying to Venus can help you discover what you truly love. She will guide you on a journey to your personal planet Venus — to discover its delicious delights, what you truly love, and how you can receiving its healing.
In this session, you'll discover:
Direct revelations from the spirit of your own personal planet Venus
What you truly love
How to tap into your own planetary energy for guidance and healing
The opinions expressed here are those of the author/presenter and are not representative of Shift Network employees, customers, or other presenters.
Love this Speaker and What They Have to Say?
It can be yours to keep... forever.
Get lifetime access to the summit and bonus material by upgrading now!
UPGRADE HERE
Terry Morgan
Shamanic Astrologer
Terry Morgan owns the Center of Elemental Connections, which provides evolutionary astrology coupled with shamanic practice trainings. She has conducted numerous ceremonies including her calling with sacred fire.
She graduated from Sandra Ingerman's teacher training, and spent years assisting all of Sandra's online classes for The Shift Network's Facebook page. Terry also completed Renee Baribeau's Wind Work Apprenticeship, and she is now a teacher on the Wind team.
Through direct revelation, Terry developed her signature work combining astrology and shamanic practice. Her signature work incorporates the Black Moon Lilith, accessing the divine feminine connecting us to our wholeness, and engaging in our soul's healing story. Terry shares her astrological knowledge to activate embodied wisdom through direct revelations.
Terry Morgan was a featured speaker during The Shift Network's Shamanism Summit 2020 Invoking Our Elders, Mystics, and Ancient Wisdom Keepers During Life's Challenges. In 2022 Terry partnered as faculty with The Shift Network and presented her 7-week, experiential shamanic astrology online training Journey Into Your Planetary Energies for Deeper Self-Awareness & True Healing.
She has teamed with Alec Davis to offer healing journeys with Owl and Moon. All of her recent work includes her husband Robert Rand, who provides channeled journey music. Rob is the creator of Wavepool, the Deep Relaxation Soundtrack, used by Sandra Ingerman and thousands of shamanic and holistic healers practitioners worldwide. Terry lives on the Maine coast where her elemental connections are strong.