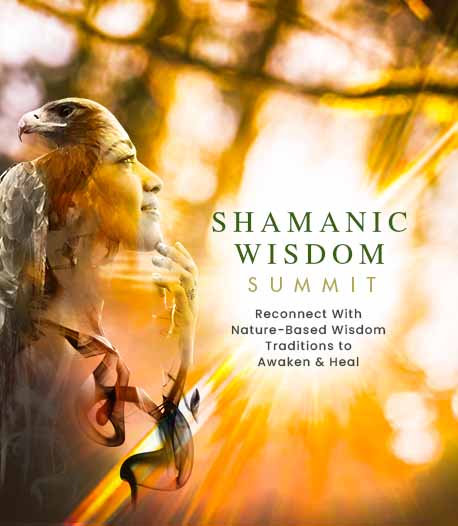 Program & Replays

Timeless Practices for Healing From Intergenerational Trauma
Broadcast on July 19, 2021
With Resmaa Menakem
Hosted by Shawna Bluestar Newcomb
Therapist and trauma expert Resmaa Menakem offers life changing insights on the human body, intergenerational trauma, Somatic Abolitionsim, the soul-muscle, soul nerve, and the power of reps. Racialized trauma is one common form of individual and collective trauma that is stuck in most American bodies, and many other bodies around the world. Growing out of racialized trauma begins with reps, the ongoing repetition of body-centered practices, and ultimately requires the creation of a living, embodied anti-racist culture. Resmaa brings life changing insights and practices that can help transform our world when we need it most.
In This Session:
Learn how the healing of trauma is essential to transformation, because almost all of us have trauma stuck in our bodies
Learn how trauma is always experienced personally, but its source is not always personal. Sometimes it's historical, intergeneration cultural, or persistent and institutional
Understand the deeper connections behind today's challenges, rooted in historic trauma
Discover how trauma is a body response and why talk therapy alone can't unhook it. We need to slow down, focus on our bodies, and use the five anchors in order to metabolize the energy of trauma
Understand deeper connections behind today's current events, how they are rooted in historic trauma, and the importance of seeing from a broader lens and narrative as a potential for healing
The opinions expressed here are those of the author/presenter and are not representative of Shift Network employees, customers, or other presenters.
Love this Speaker and What They Have to Say?
It can be yours to keep... forever.
Get lifetime access to the summit and bonus material by upgrading now!
UPGRADE HERE
Resmaa Menakem
Author and Founder, Justice Leadership Solutions
Resmaa Menakem, The New York Times bestselling author of My Grandmother's Hands: Racialized Trauma and the Pathway to Mending Our Hearts and Bodies, is a visionary Justice Leadership coach, organizational strategist, and master trainer. He is the author of two additional books: 101 Tips for Emerging Justice Leaders and a powerful book on conflict in relationships titled Rock the Boat: How to Use Conflict to Heal and Deepen Relationships. Resmaa has hosted his own radio talk show and has appeared on The Oprah Winfrey Show and The Dr. Phil Show as an expert on conflict mediation, self care, and healing. He's appeared as an expert on racialized trauma during civil unrest on Minnesota Public Radio.
As a therapist, trauma specialist, and the founder of Justice Leadership Solutions, a leadership consultancy firm, Resmaa dedicates his expertise to coaching leaders through civil unrest, organizational change, and community building. He coaches, trains, and speaks to a diversified array of Justice Leaders who are community activists, police leaders, nonprofit executives, CEOs, collegiate and professional athletic directors/managers, healthcare professionals, educators, government and judicial leaders.