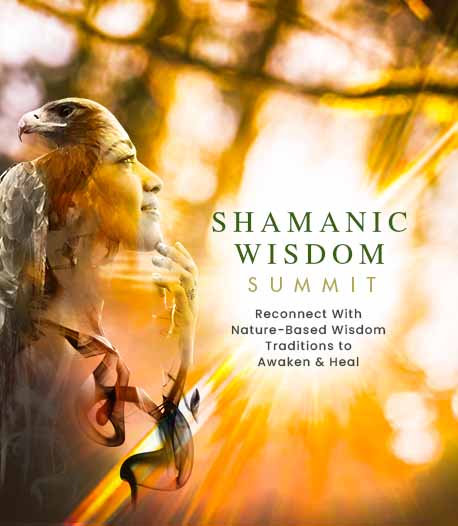 Program & Replays

The Light of Mother Earth Through the Animals of Power
Broadcast on July 23, 2021
Hosted by HeatherAsh Amara
With Jorge Luis Delgado
Jorge Luis Delgado believes that the light and the animal's light is love, service, and wisdom — and that together we are all one light. The animals bring wisdom to inspire us to have a harmonious life.
In This Session:
People will get a new awareness about how all lights supports our life
Like the Puma who walks alone, our spiritual journey is a solo endeavor when we have to release our heavy energies
The Hummingbird teaches us to choose the sweetness and the nectar of life
Jorge Luis Delgado
Peruvian writer and shaman
In the Inca tradition, there is no separation between the physical and spiritual worlds. Jorge Luis Delgado is expert at walking this path between both worlds. He received his early training from the Kallawaya shamans of the NE Lake Titicaca region, the lineage of the Wise Ones of the Andes, and the Q'ero elders of Cusco, who are the last remaining tribal descendants of the Incas.
Author of Andean Awakening: an Inca Guide to Mystical Peru, and Inka Wisdom: Toward a new day, Jorge Luis is recognized worldwide as an authority on Inca philosophy, spirituality, and tradition. He was featured in the BBC documentary Everyman, and is frequently interviewed on Peruvian television. Jorge hosted the 2nd Elders Gathering at Lake Titicaca in March of 2007, the Activation of the Solar Disk in 2010, The Portal 11-11-11, in 2011, The Portal 12-12-12, in 2012, and The Good Neighborhood in the Cosmos in 2013. He has offered workshops in North, South and Central America, as well as in Europe and Asia. Jorge teaches annually at New York City's Omega Holistic Institute and at the New York Open Center.                                    
Jorge Luis has brought to public attention the Aramu Muru Doorway, an inter-dimensional portal located in the Hayu Marca mountains in South Peru, and is a founding member of The Brotherhood of the Solar Disc, an Andean esoteric society. He is way-shower for this 10th Pachacuti, this time when the world is being turned upside down, and teaches that a new consciousness is emerging, one leading to a Golden Age that was fully activated by 2012. He is a keeper of the ancient knowledge and uses it to assist in healing for all who are ready.
Jorge joined with elders from North and South America and the Brotherhood of the Light for a historic gathering at Lake Titicaca. Together they reconnected to the legendary Solar Disk, which is said to lie beneath the sacred waters of Lake Titicaca, gateway to the feminine energies on the planet, and Jorge was able to open up the heart center of the planet to Oneness by activating the Solar Disk. Jorge co-hosted an event at Mount Shasta, California with elders of North and South America to connect the sacred energy line from Lake Titicaca to Mount Shasta.