Sign up now to receive these FREE recordings and to be notified about our next Shamanism Global Summit:
Nature, Sacred Tools, and Carrying Power with Sandra Ingerman
Awakening From Limited Consciousness to Superior Self: Mother Earth's Call with Fredy Quispe Singona (Puma)
Featured Speakers:
(click photo to learn more)

Sandra Ingerman

Dr. Alberto Villoldo

Grandmother Flordemayo

don Oscar Miro-Quesada

HeatherAsh Amara

Robert Moss

Nonty Charity Sabic

Christine Stevens

Fredy Quispe Singona (Puma)

Evelyn C. Rysdyk

Daniel J Foor

Nicki Scully

Mandaza Kandemwa

Lena Stevens

José Luis Stevens

Awo Fasegun

Laura Perlin

Langston Kahn

Gwilda Wiyaka

Itzhak Beery

Yael Schonzeit

Mallku Aribalo
With Host: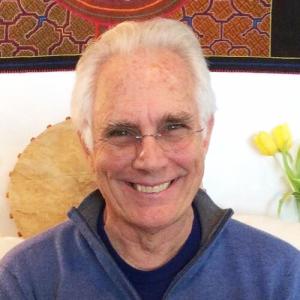 Michael Stone
Host of KVMR's
Conversations with Michael Stone
Shamanism is one of the greatest spiritual traditions for awakening, healing, and transformation…
Encompassing diverse earth traditions, ancient practices, and sacred rituals to heal, shamanism can help you cultivate spiritual alignment, abundance, and a natural sense of deep interconnection with all the world — seen and unseen.
Shamanism brings you home to your highest self and supports all of humanity to transform self-defeating patterns, ancestral wounds, and a sense of separation into a soul-aligned, interconnected way of living.
Shamanism is not only the most ancient Earth tradition, it also offers the most inclusive and diverse teachings — embodying wisdom streams from every lineage around the world.
For example, in this Shamanism Global Summit series, you'll discover practices from across the globe — from Africa to Egypt to Peru to the Amazon to Scandinavia and more. Each tradition may be radically different, yet they all emerged out of shared core principles and practices that are truly universal.
Diversity is one of the most exciting and fascinating aspects of accessing this ancient wisdom — as is the ability to reconnect through so many gateways into deeper relationships with plants, animals, human beings, and other levels of consciousness.
Some shamans work with guardian beings and subtle realms; others use sound technologies (like didgeridoos)...
Some are immersed in visioning, dreaming, and journeying for guidance and healing, while others emphasize the power of communal ritual...
Some access healing through plant medicines, while others have relationships with plants that focus more on offering herbal remedies for disease.
Whatever your core passion and path, The Shamanism Global Summit series will give you access to some of today's most profound teachers and healers who are sharing not only traditional Indigenous practices, but also a new wave of teachings that integrate time-honored wisdom with more contemporary psychology and spiritual systems.
Sign up to learn from these global visionaries who are sharing ancient shamanic practices from diverse traditions, and learn how to apply their teachings to your daily life and our world.
Access Invisible Worlds for Healing,
Illumination & Service
Whether you're new to shamanism or an experienced initiate who wants to expand the power and effectiveness of these practices in your life, the esteemed presenters in this gathering are sharing on subjects that can deeply transform your life and greatly shift your interplay with the universe.
They share vital information that can help you:
Activate your shamanic inner vision for healing & service
Connect with your spirit teachers & other guides

Discover shamanic practices, ceremonies, and rituals to heal wounds that can separate, alienate & divide us

Deepen your connection with other people, the spiritual realms, and the natural world

Clarify your Divine purpose & access your greatest potential

Discover how true healing is born of reciprocity between the natural world & humanity

Transmute the myth of separation into unity

Experience transcendent dreaming
Here's some of what our brilliant speakers are sharing with you...
| | |
| --- | --- |
| | Sandra Ingerman illuminates how becoming allies with the land and the animals where you live is essential to understanding shamanic practice. |
| | Alberto Villoldo demonstrates how to summon luminous beings — a lineage of medicine men and women who work from the invisible world — and become a part of their lineage of Earthkeepers. |
| | Grandmother Flordemayo reveals how ancestral wisdom and prayer make up the foundation of her sacred spiritual path. |
| | don Oscar Miro-Quesada explores reverence as a catalyst for human and planetary evolution… and offer a refreshing antidote to the existential crisis permeating our world. |
| | HeatherAsh Amara explores ways that we unconsciously leak energy, and provide effective methods for using ancient shamanic wisdom to uncover your vibrancy and healing power. |
| | Christine Stevens provides a 3-step drumming healing approach that honors a variety of Tantric shamanic traditions. |
| | Robert Moss unveils the keys to using your dreams as portals for healing and lucid shamanic journeys all over the multiverse. |
| | Daniel Foor discusses the controversy around cultural appropriation in shamanism and share ways to proactively ground shamanic practices in an ethic of cultural healing. |
| | Nicki Scully offers rigorous shamanic initiations and rites that provided the high priests and priestesses of ancient Egypt direct access to the Source of all creation. |
| | Evelyn Rysdyk shows how creating a daily practice of intent and ceremony can fill your days with more meaning... and your life with more richness, productivity, and accomplishment. |
| | José and Lena Stevens explains how, when you focus on self-healing, you can begin to understand where patterns of wounding and dysfunction came from in your lineage — and heal your ancestors in the process. |
| | Fredy Quispe Singona affirms how unconditional self-love is the most powerful medicine — and truly necessary in today's challenging times. |
| | Nonty Charity Sabic discusses the biggest and most urgent responsibilities of being a shaman in modern-day society — particularly involving political, religious, and spiritual conflicts, as well as climate change. |
This series is appropriate for people of any faith or spiritual path. Shamanism's methodology of accessing spiritual dimensions for healing, illumination, community connection, and service can be compatible with any belief system.
Sign up below to experience the many potent layers of these practical, ancient teachings that can help anyone powerfully navigate the complexities and challenges of the modern world... including YOU!
Experience a Multidimensional Universe of Possibilities
The speakers in the Shamanism Global Summit series represent many diverse traditions that can help shift limiting beliefs, journey into higher realms for guidance, and increase your capacity to heal your body or transform troubled relationships.
Shamanic practices can support you in clarifying your vision, releasing your past traumas — including wounds passed down through your lineage — and creating sacred circles in every area of your life. The sessions can help you dispel negativity, interpret dreams, and even communicate with those in other realms.
You'll discover how connecting with this sacred wisdom can offer medicine for your body and spirit, and guide you in aligning your life's path with your soul's purpose.
With this unparalleled 3-day gathering, you'll discover:
A new kind of activism that emerges from open hearts & open perception

How to find empowerment through shamanic journeying

How shamanic healing is truly traditional medicine for the modern world

The importance of building a strong alliance with the animals & land around you

Heart-deepening experiences of visionary and practical shamanic ritual guidance applicable to personal & planetary transformation
How to draw on the invisible world for guidance & healing
Ways to tap into your unexpressed creative & intuitive power
Practical tools for healing negative feelings & toxic thoughts
The power of plant medicine to activate your higher brain
Your role as a co-creator with the Earth, the elements & the spirit world – accelerating the conscious evolution of our planet
Methods for shapeshifting your story & transforming our world
How to access the subtle realms of consciousness (the upper & lower worlds) with guidance from allies there
Sacred Earth traditions and wisdom to ground you into a more ethical way of living
A deeper sense of presence and reverence for the natural world – including plants, animals & Gaia herself
Sign up for this life-changing series to experience a more multidimensional universe of possibilities – and discover deeper states of unity, sacred connection, and the full potential that's available to you.
Co-Sponsors