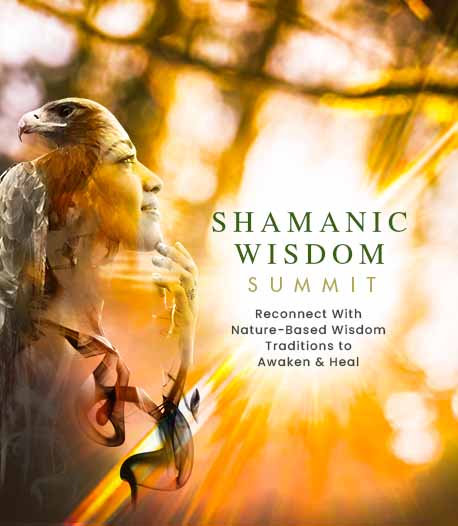 Program & Replays

You are a Verb!
Broadcast on July 19, 2021
With Rev. Deborah L. Johnson
Hosted by Shawna Bluestar Newcomb
Who you are is more powerful than you can ever imagine. You are not an entity that life happens to. You are a verb, that life happens through. You are an energetic being, pure activity in motion. Life is happening AS you!
In This Session:
Your life experience is not what happens to you but how you define what has happened to you. You live your life at the level of your narrative. Upgrade your narrative
You are not subjective to life. You are a co-creator with life. You have powers and capabilities within never explored. You're not an entity, you're a verb, activity in motion
What you are looking for, you are looking with. You already are the essence of what you're chasing after. Don't search outside of yourself. Live the vibration of your aspirations
The opinions expressed here are those of the author/presenter and are not representative of Shift Network employees, customers, or other presenters.
Love this Speaker and What They Have to Say?
It can be yours to keep... forever.
Get lifetime access to the summit and bonus material by upgrading now!
UPGRADE HERE
Rev. Deborah L. Johnson
Founder of Inner Light Ministries, The Motivational Institute President
Rev. Deborah L. Johnson is the founding minister of Inner Light Ministries, an omni-faith spiritual community of 2,000 in Santa Cruz, California, and president of The Motivational Institute, an organizational development consulting firm specializing in cross-cultural relations. She's also a founding member of the Agape International Spiritual Center in Los Angeles with her mentor, Michael Bernard Beckwith.
A dynamic speaker, convener, organizer, facilitator, and trainer Rev. Deborah is known for her ability to bring clarity to complex and emotionally charged issues, and is particularly called to heal the schisms between progressive and conservative ideologies. A successful co-litigant in two landmark California civil rights cases, she is an inductee into the Board of Preachers at the Martin Luther King Jr Chapel of Morehouse College honoring clergy for lifetime social justice work. She is the author of The Sacred Yes and Your Deepest Intent.
Rev. Deborah is a member of Delta Sigma Theta public Service Sorority, on the Advisory Council of the Association of Global New Thought, and the Board of the Pachamama Alliance. She holds a BA in Economics from USC, an MBA in Urban Land Economics and Real Estate Finance from UCLA, a ministerial degree from the Holmes Institute, and an honorary Doctorate of Divinity from the Agape University of Leadership and Transpersonal Studies.