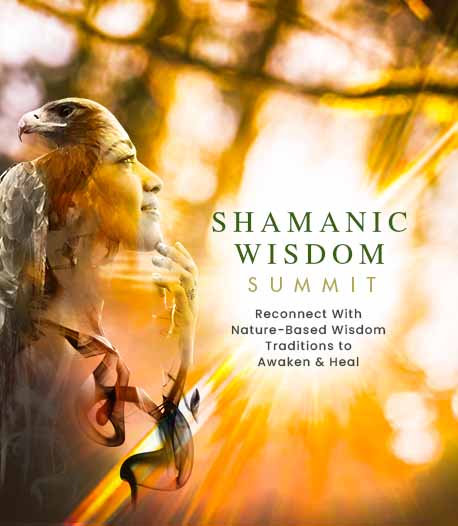 Program & Replays

Oral History, Myth or Reality
Broadcast on July 22, 2021
With Grandmother Mona Polacca
Hosted by Shawna Bluestar Newcomb
Today, Indigenous spiritual practices, beliefs and cultural knowledge are often referred to as myth or legend. Landmark judicial decisions are being made regarding the rights of Indigenous Peoples' lands, sacred sites, and water with our defense being that "water is sacred, water is life", "the Earth is our Mother". Grandmother Mona shares the importance of honoring the oral traditions, and the great lessons provided to bring healing for ourselves, and future generations. She ends with a beautiful Havasupai traditional song.


In This Session:
Learn how we are all related, and the oral story of our sacred promise for Mother Earth.
Learn simple practices to greet the day, and receive many blessings for your life
Discover how to make a relationship with the divine elements, and the importance of honoring the sacred in these times.
The opinions expressed here are those of the author/presenter and are not representative of Shift Network employees, customers, or other presenters.
Love this Speaker and What They Have to Say?
It can be yours to keep... forever.
Get lifetime access to the summit and bonus material by upgrading now!
UPGRADE HERE
Grandmother Mona Polacca
Member of the 13 Indigenous Grandmothers Council
Grandmother Mona Polacca​, a Hopi/Havasupai/Tewa elder, hold a Master's in Social Work and serves on several United Nations' committees on Indigenous people's issues. She's a featured author, speaker and educator on Indigenous people's human rights, aging, mental health, addiction, and violence. She is the president/CEO and faculty of the Turtle Island Project, a non-profit program that promotes a vision of wellness by providing transcultural training to individuals, families, and healthcare professionals.
According to Grandmother Mona, "Indigenous people have come through a time of great struggle, a time of darkness. Like the nature of a butterfly, in the cocoon, a place of darkness, the creature breaks down into a fluid, and then a transformation, takes place. When it is ready, and in its own time, it begins to move and develop a form that stretches and breaks away from this cocoon, and emerges into this world, into life, as a beautiful creature. We grandmothers, we have emerged from that darkness, see this beauty, see each other, and reach out to the world with open arms, love, hope, compassion, faith, and charity."