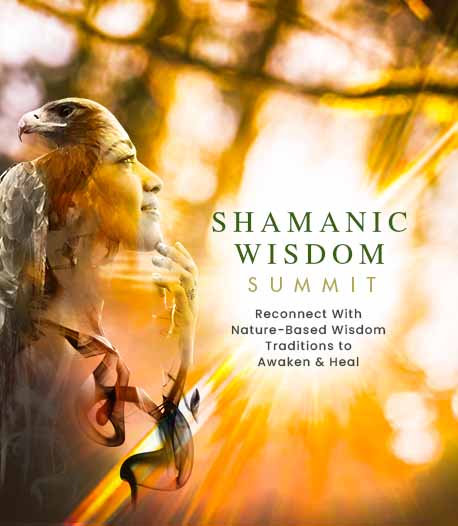 Program & Replays

The Wisdom of Ayni: Sacred Reciprocity
Broadcast on July 20, 2021
With Puma Fredy Quispe Singona
Hosted by Michael Stone
In the Andes, reciprocity is a cosmic law—it's a belief system that comes all the way from the stars and says, "nothing ever goes one way." Join Puma Fredy Quispe Singona as he offers a sacred service with the light of the Sacred Fire and helps us discover this force that we are in constant exchange with, and that we must become consciously present with in this powerful exchange of life.
In This Session:
Learn about Ayni and sacred reciprocity
Recognize your heavy and light energy in life, and choose which one you want to take in generously
Allow yourself to fully receive these energies with gratitude and humility
The opinions expressed here are those of the author/presenter and are not representative of Shift Network employees, customers, or other presenters.
Love this Speaker and What They Have to Say?
It can be yours to keep... forever.
Get lifetime access to the summit and bonus material by upgrading now!
UPGRADE HERE
Puma Fredy Quispe Singona
Andean Medicine Man
Puma Fredy Quispe Singona was trained by his grandfather, Don Maximo, in the mastery of Andean ceremonies and rituals. As a spiritual leader both in his own community of Chinchero, Peru, and in international gatherings and spiritual journeys, he conveys a passion for the teachings of his people and a profound respect for the global awakening of human consciousness. He has attended and facilitated numerous international gatherings of spiritual leaders and young leaders with YES (Youth for Environmental Sanity).
He is recognized globally as a holder of ancient lineage and wisdom with the power to inspire people in his special heartfelt way to connect with the reverence and love he brings for Pachamama (Mother Earth) and the Apus (mountain spirits) that safeguard the Andean people. He is a co-founder of Cusi Huayna, a youth group focused on re-strengthening the community through the remembrance of traditional dance, music, story, and songs.
Puma has a natural ability to connect with ancestral spirits, cosmic forces, and natural elementals that assist him in his global healing path. He sees everyone as a global family, and teaches that by healing ourselves we are healing our family. As tour guide to the natural wonders and sacred sites of Peru and the Quechua world, he has deep reverence for the traditions and values of the ancient Andean cultures.