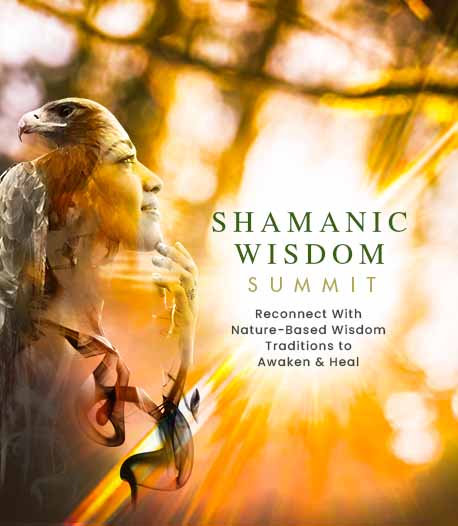 Program & Replays

Returning to the Beginning
Broadcast on July 23, 2021
With Elder Nii Gaani Aki Inini (Dr. Dave Courchene)
Hosted by Shawna Bluestar Newcomb
Elder Nii Gaani Aki Inini of the Anishinaabe Nation, founder of Turtle Lodge and Chair of the National Turtle Lodge Council of Elders and Knowledge Keepers, will share Indigenous Knowledge for this critical time.
In This Session:
Learn powerful ancient connections that offer a way forward
All that we seek, in truth, is in our hearts
How to connect spiritually to ourselves and to the land
Understand the meaning of The Seven Sacred Laws, and how to apply them in daily life
The opinions expressed here are those of the author/presenter and are not representative of Shift Network employees, customers, or other presenters.
Love this Speaker and What They Have to Say?
It can be yours to keep... forever.
Get lifetime access to the summit and bonus material by upgrading now!
UPGRADE HERE
Elder Nii Gaani Aki Inini (Dr. Dave Courchene)
Knowledge Keeper and Founder of Turtle Lodge
Elder Dr. Dave Courchene, Nii Gaani Aki Inini (Leading Earth Man), has traveled internationally, carrying a message of hope and peace. Elder Dave shares ancient Indigenous knowledge that he believes can act as the foundation in supporting the new life that Mother Earth is now entering, and that the elders have confirmed has arrived. He has created a special place for sharing ancient Indigenous knowledge — the Turtle Lodge — built based on a vision he received many years ago. Indigenous people have always relied on visions and dreams to give guidance and direction in life. Dave was recently honored by Indigenous leaders and elders at the 2010 International Indigenous Leadership Gathering, and with a National Aboriginal Achievement (INDSPIRE) Award in Culture, Heritage & Spirituality, and the Volunteer Manitoba Award for Outstanding Community Leadership in 2012, for the work associated with his message and vision, including the work he has done inspiring young people.
His recent work has involved initiating International Roundtables Supporting Ancient Indigenous Knowledge at the Turtle Lodge (May 2010) and at the U.S. Capitol in Washington, DC (September 2010), which have been co-led by US Congressman Dennis Kucinich. He delivered the opening keynote and conducted the opening ceremonies at the 2010 G8 Summit on World Religions. In 2011, Dave shared the stage twice with the Dalai Lama to bring a message of peace in Newark, New Jersey and Monterrey, Mexico. In Spring 2011, Elder Dave initiated the Makoose Ka Win and the Vision Quest rites of passage to take young people of all cultures entering adulthood back to the land and the elders to find their uniqueness and promote peace.