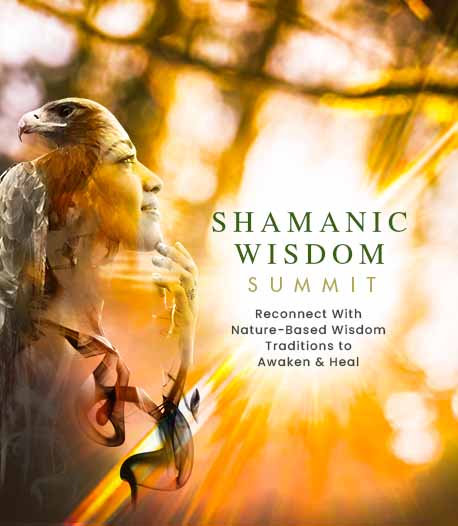 Program & Replays

Sacred Solar Codes - Ancient Inka Knowledge and Practices for Healing, Transformation and Evolution
Broadcast on July 22, 2021
With Inka Antaurko Patsakamaq
Hosted by Shawna Bluestar Newcomb
The ancient Inka Solar Codes, Wilka Inti Unanchakunaare, offer universal knowledge and practices to recognize the nature of our existence and our full potential as human beings. Inka Antaurko Patsakamaq shares that by learning these codes and integrating the practices, you can begin a path of healing and transformation in your life.
In This Session:
Receive a basic introduction to Ancient Inka Solar Codes of Inti Muju, and the significance for spiritual growth both personally and collectively
How to begin a conscious path of healing and transformation to bring greater healing and reach your fullest potential!
How these ancient Inka practices can be used by everyone, and how to see the beauty of these changing times.
Inka Antaurko shares prophecies and ancient knowledge from his ancestors, and lineage of Peru, and the powerful journey that's available for all of us now.
The opinions expressed here are those of the author/presenter and are not representative of Shift Network employees, customers, or other presenters.
Love this Speaker and What They Have to Say?
It can be yours to keep... forever.
Get lifetime access to the summit and bonus material by upgrading now!
UPGRADE HERE
Inka Antaurko Patsakamaq
Inka Knowledge Keeper & Founder, Inti Muju - Solar Seed of Consciousness
Inka Antaurko Patsakamaq is a Mallku Inka (Inka spiritual master) and keeper of the Sacred Inka Solar Codes. He is from the indigenous Quechua community of Chawpin, Peru and brings ancient Inka knowledge and practices to today's world as inner science and technology for healing, transformation and evolution.
In Peru, Antaurko established WasiKamaq, an Inka Spiritual Knowledge Centre in the central highlands whose purpose is to teach and preserve the Inka culture for future generations. There, he leads the Llama Nani, a traditional pilgrimage through the majestic Andes mountains to the pre-Inka ceremonial temple of Chavin de Huantar.
Antaurko is a member of the National Turtle Lodge Council of Elders and Knowledge Keepers in Canada, representing the Condor people of the Southern hemisphere. He is also a member of the Council of Indigenous Knowledge Keepers of South America and the founder of Inti Muju - Solar Seed of Consciousness, a non-profit organization that creates initiatives to preserve and share ancestral wisdom from indigenous cultures around the world. Inti Muju hosts on-line gatherings with elders and knoweldge keepers from Central and South America, Inti Muju Tinkuy - Gathering of Ancestral Wisdom Keepers from the Four Directions of the World (Peru), Uniting the Human Family - Raising Consciousness and Eagle & Condor Prophecy gatherings (Canada), and Mensaje de las Naciones Orginarias (Messages from the First Nations).