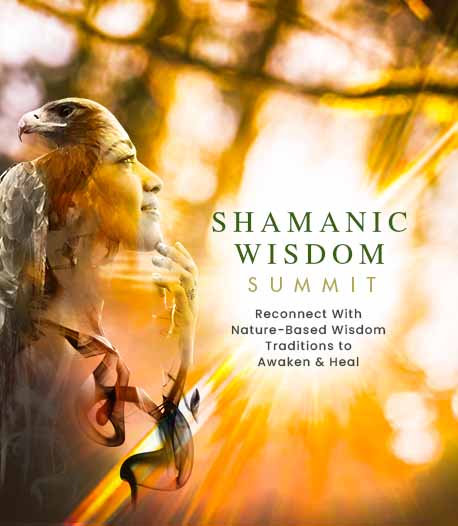 Program & Replays

Enlivening Nature and Reconnecting Our Souls with "The Hidden Folk!"
Broadcast on July 19, 2021
With Evelyn C. Rysdyk
Hosted by HeatherAsh Amara
Unique spirits stand between our human world and the world of nature. These spirits are needed to keep nature strong. Our ancient ancestors once partnered with these beings, but subsequent generations were either taught that they "weren't real," or simply forgot them – so the Hidden Folk withdrew. Evelyn C. Rysdyk exclaims that now is the time for rekindling our partnership with them!
In This Session:
Learn who the Hidden People are, and why they are critical to a healthy, vibrant environment
Discover the vital role they play in nature
Experience meeting a Sjörå, Mother of Fresh Water to begin transforming your quality of life and increasing nature's vitality
The opinions expressed here are those of the author/presenter and are not representative of Shift Network employees, customers, or other presenters.
Love this Speaker and What They Have to Say?
It can be yours to keep... forever.
Get lifetime access to the summit and bonus material by upgrading now!
UPGRADE HERE
Evelyn C. Rysdyk
Renown shamanic teacher and author of six books including The Norse Shaman
Evelyn C. Rysdyk is an internationally recognized shamanic practitioner and bestselling author whose titles include The Norse Shaman; Spirit Walking: A Course in Shamanic Power; A Spirit Walker's Guide to Shamanic Tools; and The Nepalese Shamanic Path with indigenous Nepali jhankri Bhola N. Banstola. Evelyn's new book, Shamanic Creativity can be pre-ordered from bookstores now.
Along with her writings, Evelyn is an impassioned teacher and a featured presenter for global online programs and intensive courses. For more than 30 years, she's delighted in supporting people to remember their sacred place in All That Is. Whether through face-to-face contact with individual clients, her students from around the world, or through the printed word; Evelyn uses her loving humor, storytelling, and passion to open people's hearts and inspire them to live more joyful, fulfilling, and purposeful lives. 
She acknowledges that as people awaken their full selves, they are much more likely and able to make their unique contributions toward transforming our world.