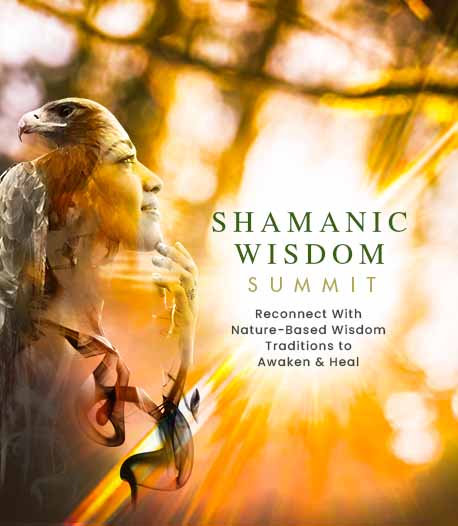 Program & Replays

Panchamahabhutas - Elemental Spirits in Nepali Shamanism
Broadcast on July 21, 2021
With Bhola Nath Banstola
Hosted by HeatherAsh Amara
The Nepali Shamanic Path honors the nature and environment as the sacred abode of spirits. The same elements and elemental spirits that create the universe create our own body with different colors, rhythms and functions. In healing practices, we activate and create a bridge between our own body and the outer universe through chants, rituals and appropriate offerings. Listen to Bhola Banstola as he brings harmony and balance between the individual inner world and the outer world, as is the main role of a shaman.
In This Session:
The human body is a mirror of the Universe
Every creation has its own rhythm, and the different vibrations of the spirits of elements create our own body
How elemental spirits are used in healing practices
The opinions expressed here are those of the author/presenter and are not representative of Shift Network employees, customers, or other presenters.
Love this Speaker and What They Have to Say?
It can be yours to keep... forever.
Get lifetime access to the summit and bonus material by upgrading now!
UPGRADE HERE
Bhola Nath Banstola
President Nepal Shaman Association, organizer and teacher of shamanism and pilgrimages
Bhola Nath Banstola was born and raised in the Bhojpur district of Eastern Nepal. At a very young age, he was called by the ancestors onto the healing path. Taught initially by his paternal grandfather, he started practicing healing from a young age and then went on to apprentice with many master shamans from different traditions. After graduating in Cultural Anthropology and Alternative Medicines, he set up a small place in Kathmandu to help and assist others in their healing, using a combination of shamanic healing and local herbs.
After getting married in 1997, he started making trips to the West, where he created courses on different aspects of Nepalese Himalayan traditional shamanic healing practices, in order to share the wisdom of his ancestors. He and his wife organize shamanic journeys to the Himalayas, to teach and share the traditions alongside the locals and indigenous shamans. Recently he registered a cultural association called Nepal Shaman to preserve and teach shamanic practices throughout the world.
As the ancient healing traditions are slowly eroding away, Bhola is working on collecting documentaries, stories, and myths of shamans in Nepal and the Himalayan areas. He co-authored The Nepalese Shamanic Path, Practices for Negotiating the Spirit World — a book on Nepali shamanism, sharing healing rituals, myths, stories, the shamanic realms and more. Bhola is organizing the international Himalayan and World Shamanic Summit 2021 in Nepal from September 30-October 03, 2021, in Kathmandu, Nepa.