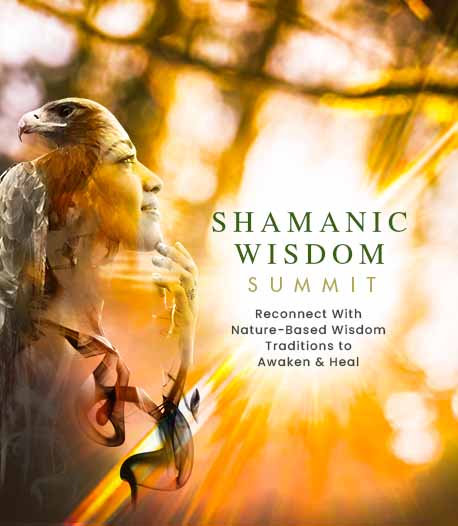 Program & Replays

The Great Reckoning and the Gift of Remembering
Broadcast on July 21, 2021
With Shawna Bluestar Newcomb
Hosted by Michael Stone
We are working through a time of Great Reckoning, recent times of challenge, and events, bring opportunity to see what's been hidden in plain sight for too long. When we learn to sit with the uncomfortable with compassion, new awareness, a deep healing can occur. Shawna Bluestar Newcomb shares how the Gift of Remebering allows us connect with ourselves, and each other, to walk gracefully through the many lessons of our times, and to know the gift that our ancestors dreamed for us all.
In This Session:
The Great Reckoning brings great learning that it's time for us to come to terms with the patterns of colonization, domination, and dehumanization over centuries
Discover how you can practice reframing (reinterpreting) the current situation to see the "silver lining" in the challenges that we are all currently facing on a daily basis
The key to connecting with the vision of our ancestors, and the authentic spirit within.
The opinions expressed here are those of the author/presenter and are not representative of Shift Network employees, customers, or other presenters.
Love this Speaker and What They Have to Say?
It can be yours to keep... forever.
Get lifetime access to the summit and bonus material by upgrading now!
UPGRADE HERE
Shawna Bluestar Newcomb
Visionary Healer, Spiritual Guide, Creator of Two Online Courses
Shawna Bluestar Newcomb (Shawnee, Lenape, Azteca) is opening hearts and minds across the world, sharing ancient wisdom for modern times as speaker, visionary and spiritual guide. Her profound universal messages offer clarity and peace for these times of uncertainty and change during "The Great Shift." Shawna guides seekers and changemakers to navigate the new paradigm by opening to their authentic power, intuition and unique genius. She is creator of two online courses, The Reverence Code Reset: Changemaker's Course and Sacred Feminine Rising. Shawna collaborates with her father, leading a global movement for conscious change. She reveals hidden history behind our common wounds and collective trauma as a result of the Domination Code. As a way forward, Shawna offers insights from her teachings of The Reverence Code, based on ancient and Indigenous knowledge. Shawna is dedicated to a vision of healing for all peoples, the planet, and future generations.