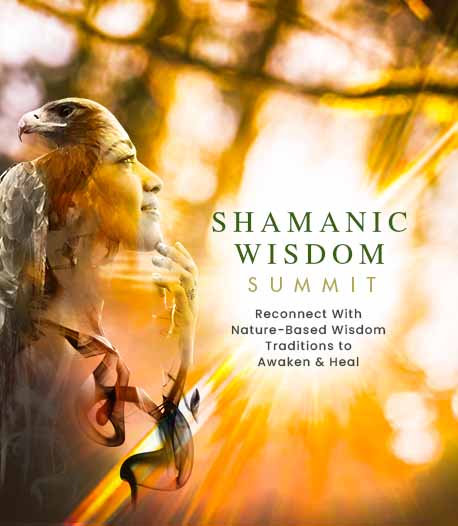 Program & Replays

In Service of Pachamama: Right Action, Borne of Compassionate Spiritual Wisdom, Unites
Broadcast on July 21, 2021
With don Oscar Miro-Quesada
Hosted by HeatherAsh Amara
Integral to shamanic practice aligned with Andean perennial wisdom ways, is one's adherence to a life guided by five sacred principles of human behavior. They have served as both moral foundation and ethical standard for Peru's traditional peoples since time immemorial. Known as Llankay, Munay, Yuyay, Yachay, and Huñuy, they represent the most noble qualities for eliciting inner transformation leading to a life of selfless medicine service born of heartfelt reverence for Pachamama.
In This Session:
Initiation into the five sacred attributes of Llankay, Munay, Yuyay, Yachay, and Huñuy and their place within the Pachakuti Mesa Tradition shamanic altar ground
Gain an understanding of how shamanic consciousness is crucial to our evolutionary human transformation
Awaken to the spiritual importance of Inka societal norms related to the prophesied emergence of a peacefully unified and compassionate planetary shamanic culture
The opinions expressed here are those of the author/presenter and are not representative of Shift Network employees, customers, or other presenters.
Love this Speaker and What They Have to Say?
It can be yours to keep... forever.
Get lifetime access to the summit and bonus material by upgrading now!
UPGRADE HERE
don Oscar Miro-Quesada
kamasqa curandero and altomisayoq
don Oscar Miro-Quesada Solevo is a respected kamasqa curandero and altomisayoq adept from Peru, founder of The Heart of the Healer Shamanic Mystery School, and the originator of Pachakuti Mesa Tradition cross-cultural shamanism. An internationally acclaimed shamanic teacher and healer, earth-honoring ceremonialist, and author, don Oscar is an OAS Fellow in Ethnopsychology, and member of the Evolutionary Leaders Circle and Birth 2012 Welcoming Committee. He's been guiding ethno-spiritual pilgrimages to sacred sites of the world since 1986, with special emphasis on Peru and Bolivia.
He's a popular faculty member at The Shift Network and at educational centers throughout the U.S. and abroad, dedicating his life to the revitalization of aboriginal wisdom traditions as a means of restoring sacred trust between humankind and the natural world.
A seasoned navigator of non-ordinary states of consciousness, don Oscar is well prepared to help people from all walks of life access realms of being through which multidimensional powers and forces are available for healing self, others, and our planetary ecosystem as a whole. His ceremonial work and shamanic apprenticeship programs have been featured on Sounds True, CNN, Univision, A&E, Discovery Channel, and The History Channel's Ancient Aliens.