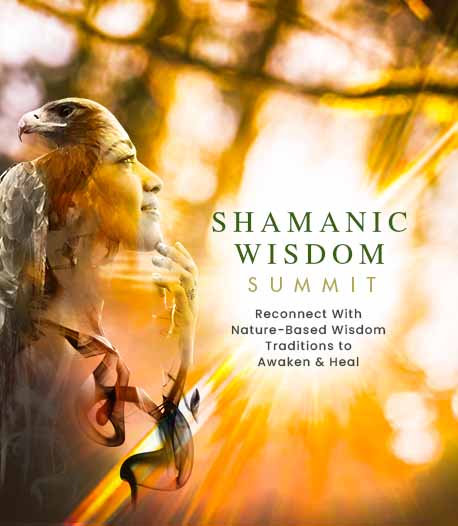 Program & Replays

The Ecological and Spiritual Wisdom of Indigenous Peoples
Broadcast on July 21, 2021
With Steven Newcomb
Hosted by Shawna Bluestar Newcomb
Steven Newcomb offers deep insights into historical truths gone unrecognized for centuries. He shares how the knowledge and wisdom systems of Original Nations and Peoples teach us how to harmonize ourselves with the insight that Life-is-Energy, and Love-of-Life (Aholtewakan, in Lenape), is the true purpose of our existence. He shares the ways in which the languages of Original Nations and Peoples are oriented toward energy, vibration, processes, and action, and how those ancient languages were evolved by our ancestors for prayerful and spiritual communication.
In This Session:
Learn how to harmonize yourself with Love-of-Life spirituality and then use that as a basis for respectful communication
Understand how the Domination Code energy destroys the Love-of-Life
Learn how we can transition away from a Domination-of-Life mentality to a Aholtewakan mentality
The opinions expressed here are those of the author/presenter and are not representative of Shift Network employees, customers, or other presenters.
Love this Speaker and What They Have to Say?
It can be yours to keep... forever.
Get lifetime access to the summit and bonus material by upgrading now!
UPGRADE HERE
Steven Newcomb
Co-Founder and Director, Indigenous Law Institute
Steven Newcomb (Shawnee, Lenape) is the co-founder and director of the Indigenous Law Institute, which he founded with Birgil Kills Straight (1940-2019), who was an Oglala Lakota headman, ceremonial person, educator, friend, and mentor. Considered one of the world's foremost experts on the Doctrine of Discovery, Steven has spent forty years investigating and writing on the subject.
Newcomb is author of Pagans in the Promised Land: Decoding the Doctrine of Christian Discovery and co-producer of the documentary film based on the book, The Doctrine of Discovery: Unmasking the Domination Code, directed by Sheldon Wolfchild (Dakota).  (Photo by William P. Laronal)