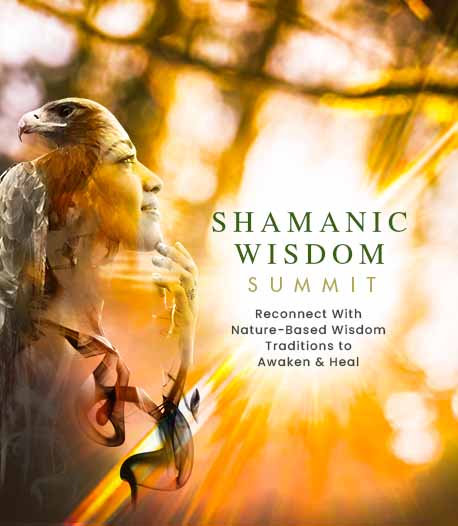 Program & Replays

Honoring the Organic Nature of Who We Are
Broadcast on July 19, 2021
With Great-grandmother Mary Lyons
Hosted by HeatherAsh Amara
Great Grandmother Lyons shares how important it is to understand the past in order to change the course of the future. Just because there is waste that has been left in the past, doesn't mean you need to repeat it. Learn how to take control of who you are and how to be accountable to your future through your own actions. You can do this in your own way, but you need to value the organic nature of who you are in your environment. Honor the lands you are living on, air you breathe, and water you drink.
In This session understand:
How to release the past, be in the present, and bless the future
Be the warrior that is made of empowerment, rather than the slaying of life
How becoming interconnected with humanity and creation means slowing down, breathing and paying attention to everything around us
The opinions expressed here are those of the author/presenter and are not representative of Shift Network employees, customers, or other presenters.
Love this Speaker and What They Have to Say?
It can be yours to keep... forever.
Get lifetime access to the summit and bonus material by upgrading now!
UPGRADE HERE
Great-grandmother Mary Lyons
Wisdom Keeper, empowerment coach, activist, and author
Great-grandmother Mary Lyons is an Ojibwe Elder, formally known as a world-renowned Wisdom Keeper, empowerment coach, activist, and author. She is an international keynote speaker and seminar leader at such gatherings as the Parliament of World Religions, NYC Climate March, Global Elder's Gathering on Climate Change, and a United Nations Indigenous Observer, just to mention a few. She is the author of Wisdom Lessons, focusing on self-development, self-care, and personal empowerment. 
GGM Mary teaches seminars internationally, and has appeared on radio around the world. She has a passion for helping people to broaden their perspective on reality, and for helping empower individuals to recognize and step into their wholeness. 
She has dedicated her life to helping people take command of their lives in highly effective, powerful, positive ways. A pioneer in the human potential field, she has spent nearly 50 years teaching thousands of people meditation, prayer, affirmation, and intuition. 
GGM Mary is a visionary co-founder of several global groups, including Women of Wellbriety, Int'l, a 100% volunteer, online wellness group with yearly gatherings that promotes sobriety and healing. Amongst her strong commitments, she also one of the co-founders behind the global Grandmothers of the Sacred WE.  She developed a Circle Leadership style of organizational structure to bring the collaborative process to change the hierarchical structure in today's society.
She continues to work at the intersections of criminal justice, environmental issues, and child welfare systems, and develops policy and advocacy strategies to help reduce the chances of family separation and MMIW (Missing and Murdered Indigenous Women). 
She is a writer, storyteller, and has published books about spirituality, self-examination, and cross-cultural understanding. She is also a community organizer, world traveler, and has often appeared in the media as an activist for climate justice and social justice issues. As an Ojibwe Elder, a non-violent direct action activist, she believes we can change the world for the better again if we come together as a community. 
GGM Mary brings a de-colonial and anti-capitalistic framework to the mainstream environmental movement through spiritual wisdom lessons. She speaks at rallies, city council meetings, schools, women's prisons, global elder circles, and is currently an elder observer at the United Nations Forum on Indigenous Issues.   
Being an activist and policy changer, she's worked on issues including Native Lives Matter, Missing and Murdered Indigenous Women, LGBTQ issues, Moms Clean Air Force organization, and bringing awareness and action to protecting the four elements: water, air, fire and earth.