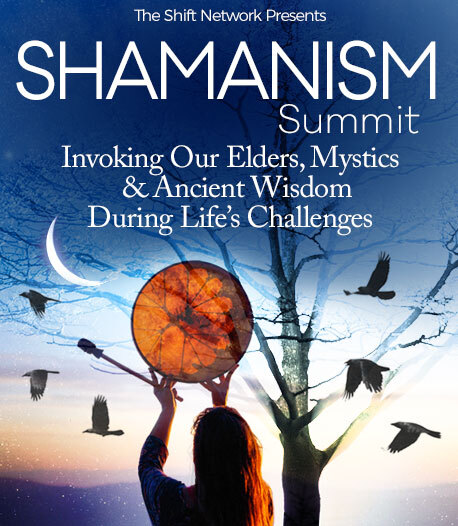 Program & Replays

Aloha Ambassadors and Malama Pono/To Take Care
Broadcast on July 10, 2020
Hosted by HeatherAsh Amara
With Kahuna Leilani Birely
Malama Pono: Hawaiian gesture of taking care of one another so that all are well and blessed. Malama means to protect and care for, as in the things you cherish. Whether it be the sacred land/'aina, the elders/Kupuna, or the precious children, we must malama one another and show our love for each other. Pono is right living for the highest good of all involved. What does the embodiment of Malama Pono look like as a lifestyle? Let's learn and grow together.
The Hawaiian proverb: Ho'omoe Wai Kahi Ke Kao'o
Let's travel together like water flowing in one direction
'Live in harmony with the people and the world around you"
In this session, you'll:
Learn through ALOHA — the spirit of Hawai'i —how the blessings of humility, patience, perseverance, and kindness can bridge the concerns of the Earth and Her children
Hear stories of visiting Tutu/Grandmother Pele and how we can navigate towards a peaceful state together
Get a glimpse into ancient Hawaiian times, where leaders/Ali'i were called on to protect and care for the community — and how this ancient wisdom can help us now
Kahuna Leilani Birely
Hawaiian Kahuna, 
Ordained Dianic High Priestess and Ceremonialist
Leilani Birely is a Native Hawaiian Kahuna who brings ancient Hawaiian healing and Goddess wisdom to the community. Kahuna Leilani brings forth teachings of the Aloha Spirit through Hula, Ceremony, Performance, Writing and Ritual. 

She is the founder/ritual director of Daughters of the Goddess Women's Temple in the San Francisco Bay Area 

an international community of women dedicated to She of 10,000 names and Multicultural Women's Mysteries.
She was Uniki'd/Initiated as a Hawaiian Kahuna by Kahuna Auntie Pahia on Big Island under Miracle a 100-year old Banyan tree surrounded by Ohana and elders.
Leilani was Ordained a Dianic High Priestess by Z Budapest in La Honda, California. She has conducted workshops and ceremonies in Hawai'i, Canada, the Michigan Women's Music Festival, Hopland Women's Music Festival, the Goddess Temple of Orange County, Spiral Door Priestess Training, Faculty at the Temple of Diana, the Association for the Study of Women and Mythology, Yraceburu Earthwidsom, Mount Shasta Goddess Temple, the Sekhmet Temple in Indian Springs, Nevada, Rainbow Stew in Yucca Valley, and at California Institute of Integral Studies. She a graduate of the Women's Spirituality M.A. program at Institute of Transpersonal Psychology.
Leilani has 

co-authored the book, 

On Holy Ground: Commitment and Devotion to Sacred Lands

 with Luisah Teish. She is included in anthologies 

Shades of Faith: Minority Voices in Paganism

, and 

Stepping Into Ourselves: An Anthology of Writings on Priestesses

.
Leilani gives thanks and honor to her teachers: Yeye Luisah Teish, Iyanifa Yoruban Chieftess and author of Jambalaya; Kahuna Auntie Pahia; Vicki Noble, author and co-creator of the Motherpeace Tarot; and Kumu Hula Patrick Makuakane and Mahea Uchiyama, and Uncle Butch of Ka'ala Farms, O'ahu.