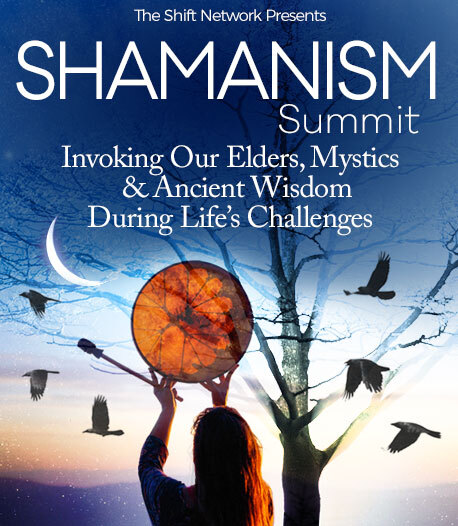 Program & Replays

How to Harness The Gifts of Uncertainty and Disruption: The next level of personal, cultural and planetary transformation
Broadcast on July 08, 2020
Hosted by HeatherAsh Amara
With Dr. Marie Mbouni
A space to unpack, unlearn and explore to break free, evolve and feel resilient, safe and connected in these unprecedented times. Discover how you can heal your life and "Be.Come" alchemists of the new earth.
In This Session:
Learn Energetic Self Care practices to unlearn, release and feel safe, resilient and connected no matter what's happening around you
How to develop a personal nourishing creative practice to inspire you in manifesting your life when there is uncertainty and no sense of direction
Learn how to create Energetic Cosmic Check in Rituals to harness your own innate wisdom
Dr. Marie Mbouni
Founder and CEO of Heart Leadership & The Supercreator® Method
Dr. Marie Mbouni, founder of Heart Leadership and The Supercreator® Method, is a leading expert on helping high-performing business owners, entrepreneurs, leaders, and creatives get reconnected and centered in order to achieve unprecedented levels of performance, alignment, and joy.
A bestselling author, healer, and speaker, Marie's work is a reflection of her unique background in both Western and Eastern medicine, with 17 years' experience as an MD in Anesthesiology and a Masters in Public Health, and as a lifelong intuitive and channel. Her Eastern roots include robust work as a modern mystic and multidimensional spiritual guide in energy healing and shamanic healing, as well as certifications in Creativity and Yoga. Marie's insights have been featured in major media such as CBS, NBC, ABC, and Fox.
Marie is available to partner as a guide and coach with conscious business owners, evolutionary leaders, "lightworkerpreneurs" and visionaries wanting to step into their greatness, creativity, magnetic power, and purpose, so they can lead from a place of heart-centeredness and deep intuition in order to experience lasting holistic success.
Marie is committed to getting her message of love and reconnection to as many people as possible. A philanthropist, Marie is passionate about giving back and helping the world evolve into a better place. She is an active donor and volunteer for Just Like My Child Foundation, an organization that helps empower vulnerable adolescent girls in Uganda and the Pachamama alliance through its Girl Power Project.