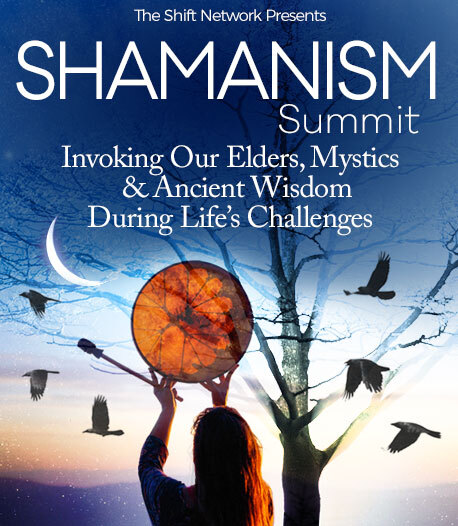 Program & Replays

Dance Your Life
Broadcast on July 09, 2020
Hosted by HeatherAsh Amara
With Banafsheh
Dance gives us infinite gifts. It invites us to take up space in the world with confidence, conviction and service. It is exhilarating, joyous, sacred, sexual, transformative, communal, and disruptive. Dance makes us whole and brings us into rhythm with others. Though resilient, adaptable, and flexible, dance also breaks the rules. In dance, polarities unite and birth art. Dance is universal. It is freedom. Dance invites us to ground our souls in our bodies in the most joyful and exuberant way.
In This Session:
The importance of embodiment
Dance as one of the best practices for embodiment and coming into wholeness throughout time that unites head, heart, body and soul
Sacred dancers are shamans
Banafsheh
Founder of Dance of Oneness®; Dancer, Choreographer, Teacher; MFA, Dance; L.Ac.
Master Persian sacred dancer, choreographer, transformational teacher and founder of Dance of Oneness®, Banafsheh Sayyad performs and teaches internationally, initiating people into the wisdom of their body, awakening the sacred feminine within, and inspiring them to live everyday life as magical. Awarded for her innovative signature style of holy wildness, Banafsheh is one of the only dance artists who has mastered a fusion of high level dance technique with spiritual embodiment. She is among the few bearers of authentic Persian dance in the world, and the pioneer in creating a liberated feminine expression in the Sufi dance genre previously performed only by men. Her modality, Dance of Oneness® is dance as a spiritual path and science of embodiment. A way of living our fullest potential through loving our body, our Self, and living as a lover, it is a fusion of the art of dance: rigorous technique and self-expression; healing; and wisdom teachings. With a Masters of Fine Arts in Dance and Choreography from UCLA and a Masters in Chinese Medicine, Banafsheh is dedicated to individual and collective healing through conscious dance and spiritual embodiment. Banafsheh's award-winning work has been presented in North America, Europe and Australia. Her dance film, In the Fire of Grace with Andrew Harvey traces Rumi's journey of the soul in dance.
"Banafsheh is one of the greatest sacred dancers I have seen." - Deepak Chopra