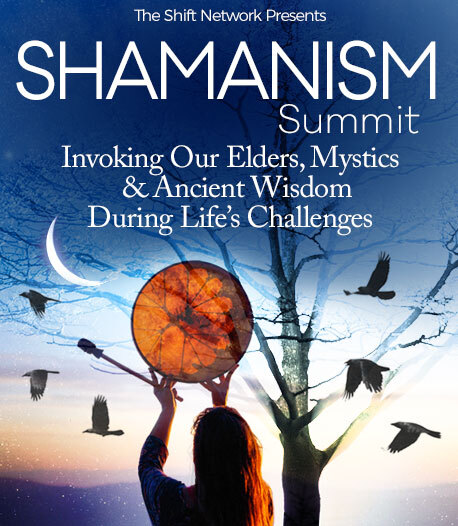 Program & Replays

Ancestry and Lineage: A sacred source of spiritual inspiration, healing and power
Broadcast on July 07, 2020
Hosted by Michael Stone
With Bhola Nath Banstola
Ancestry and Lineage: A Sacred Source of Spiritual Inspiration, Healing and Power. In the Khaas Nepali Himalayan Shamanic Tradition, three terms and figures are fundamental and sacred: 1. Lineage Protecting Deity (Kul Deo), 2. Ancestral Spirit (Pitri Deo), and 3. Personal Spirit Guide (Ista Deo). Traditionally our ancestors honoured the Three Rivers that constitute what we are today: Blood Lineage related to Patriarch; Milk Lineage to Matriarch and the Divine Connection to our soul essences
In This Session:
The importance of ancestory and lineage in our every day lives. How the faher's and mother's lineages can be detrimintal factors in our physical, emotional and spiritual harmony. How blessings and protection of is key in every step of our evolution
In the traditional societies, the ancestors are revered and honored by creating an indoor and outdoor sacred altars. These places are the converging points of encounter between the living progeny and the dead ancestors. How to create these places
How to create ceremonies and rituals; what are the principal ingrideints used; what are the special times of the year the ancestors are honored, who can perform these rituals. What are the differences between the indoor and outdoor public ceremonies?
Bhola Nath Banstola
President Nepal Shaman Association, organizer and teacher of shamanism and pilgrimages
Bhola Nath Banstola was born and raised in the Bhojpur district of Eastern Nepal. At a very young age, he was called by the ancestors onto the healing path. Taught initially by his paternal grandfather, he started practicing healing from a young age. He then went on to apprentice with many master shamans from different traditions. After graduating in Cultural Anthropology and Alternative Medicines, he set up a small place in Kathmandu to help and assist others in their healing, using a combination of shamanic healing and local herbs.
After getting married in 1997, he started making trips to the West. In order to share the wisdom of ancestors, he created weekend and five days courses on different aspects of Nepalese Himalayan traditional shamanic healing practices. He and his wife together organize shamanic trips to the Himalayas to teach and to share the traditions alongside the locals and indigenous shamans. Recently he registered a cultural association called Nepal Shaman to preserve and teach shamanic practices throughout the world.
Bhola is organizing an international summit on shamanism in Nepal from September 30-October 03, 2021, in Kathmandu, Nepal, called the Himalayan and World Shamanic Summit 2021, www.nepalshamanicsummit.com.
As the ancient healing traditions are slowly eroding away, Bhola is working on collecting documentaries, stories, and myths of shamans on Nepal and the Himalayan areas.
Bhola also co-authored The Nepalese Shamanic Path, Practices for Negotiating the Spirit World — a book on Nepali shamanism, sharing healing rituals, myths, stories, the shamanic realms and more.