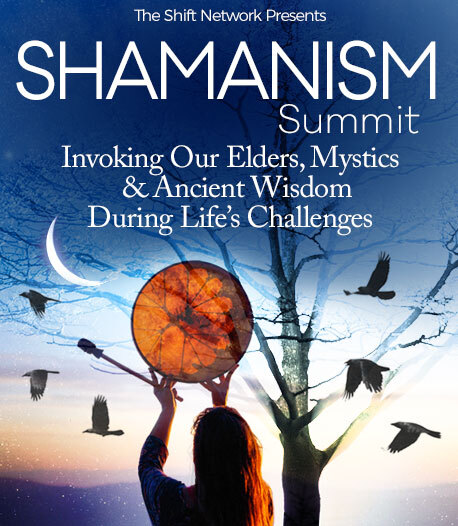 Program & Replays

Love as Medicine
Broadcast on July 07, 2020
Hosted by HeatherAsh Amara
With Lyla June & Tanaya Winder
Lyla and Tanaya are dream warriors, women dedicated to bringing healing and inspiration through poetry, song, and sacred activism. These young women share two goals: to grow closer to Creator by learning how to love deeper and to heal hearts by teaching them how to unfold into radical, revolutionary love. Listen with your full being as they share their challenges, their return to the wisdom of their own cultures, and how they came back to the power of the heart.
In This Session:
Learning how to love deeper and to heal hearts
Return to the wisdom of their own cultures
How they came back to the power of the heart
Statement from Lyla and Tanaya: 
"The word shaman has never sat well with us as Native women. It has deep connotations of money-oriented "spirituality", reputation-chasing, cultural appropriation and more. The "conscious" community has, as of late, been incredibly unconscious of the harm they perpetuate through mixing money with ceremony (a big no-no in many native communities), commodifying Indigenous culture, lacking true solidarity and perpetuating cycles of colonial entitlement/exploitation of native elders. We've been to enough festivals to learn that it is not generally a safe place for native people for many different reasons.
So when the online "Shamanism Summit" asked to interview Tanaya and I, we were of course initially skeptical. We were deeply moved, however, when co-host HeatherAsh Amara offered to donate to our COVID-19 Native Relief Fund whether or not we said yes to the interview. She simply wanted to help. We could tell there was sincerity in her heart and goodwill in her intentions. We told her that the term "shaman" was problematic and without hesitation she suggested that we discuss in a separate interview and publish it on the main website. 
Our core interview discusses our experience in the colonial education system and how we came back home to our cultures. We also discussed why we try to choose love even in the face of so much hatred, systemic racism and oppression of our people and why we fight every day. We also discuss how the false hierarchy of "enlightenment era" Euro-centric knowledge over Indigenous knowledge is destroying our planet. It was quite an informative interview that doesn't cater to the stereotypical conceptions of native people. Maybe people are expecting us to divulge "sacred knowledge" on this platform, but it is not in our culture to do so in these places. Our host sparked a real, raw, honest discussion about being native women at Stanford University and growing up in a confusing world. We are very glad we did it and thank you HeatherAsh for your eagerness and courage to have these conversations! We gotta start somewhere.
We certainly may not agree with everything people say in this summit (haven't watched the whole thing, so we really don't know). But we are grateful we could add our two cents and hopefully give people insight into some important topics. We are especially glad to insert a discussion about the term shamanism and why it turns native people off in a place where it is normalized. Sending love to everyone!"
Lyla June
Eco Philosopher
Lyla June is an Indigenous musician, scholar and community organizer of Diné (Navajo), Tsétsêhéstâhese (Cheyenne) and European lineages. Her dynamic, multi-genre presentation style has engaged audiences across the globe towards personal, collective and ecological healing. She blends studies in Human Ecology at Stanford, graduate work in Indigenous Pedagogy, and the traditional worldview she grew up with to inform her music, perspectives and solutions. She is currently pursuing her doctoral degree, focusing on Indigenous food systems revitalization.
Tanaya Winder
Writer, Educator, Motivational Speaker, and Spoken Word Poet
Tanaya Winder is a writer, educator, motivational speaker, and spoken word poet from the Southern Ute, Duckwater Shoshone, and Pyramid Lake Paiute Nations. She grew up on the Southern Ute Indian reservation and attended college at Stanford University where she earned a BA in English. After college, she pursued her passion of poetry and received her graduate degree a MFA in creative writing from the University of New Mexico. Since then she has co-founded As/Us: A Space for Women of the World. Tanaya guest lectures and teaches creative writing workshops, and speaks at high schools, universities, and communities internationally. 
She is also the creator of Dream Warriors Management, which currently consists of Indigenous Artists: Mic Jordan, Lyla June, Tall Paul, and Frank Waln. Tanaya manages these artists, each of whom travels to perform concerts, run workshops, teach empowerment and artistic skill sets, and speak at various engagements throughout the country. She created it to bring together different talented artists, speakers, and educators who embody the values of what it means to be a Dream Warrior.