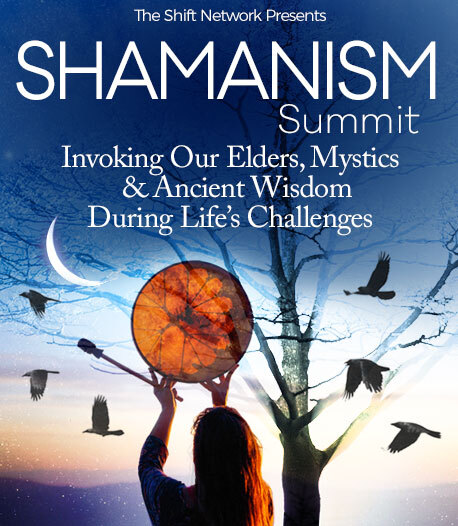 Program & Replays

Celebrate the Divine Animal
Broadcast on July 09, 2020
Hosted by Michael Stone
With Andrew Harvey
Drawing on his experience with the White Lions and his own intimate knowledge of cats, Andrew Harvey will lay out his vision of how we need to accept our own divine animal and release its great powers of love, energy and intuition. He believes that the world is in an evolutionary crisis and that the indigenous traditions offer us a wonderful way of fusing together in our own being the richness and depth of animal consciousness with the splendor of divine awareness.
In This Session:
Animate the richness and depth of animal consciousness together with divine awareness
Learn how this fusion could potentially birth an embodied divine humanity living
Come into harmony with creation so that the million species on the brink of extinction can be saved and a new relationship with nature established to secure the future
Andrew Harvey
Founder of the Institute of Sacred Activism
Andrew Harvey is an author, speaker, and founder/director of the Institute of Sacred Activism, an international organization focused on inviting concerned people to take up the challenge of our contemporary global crises by becoming inspired, effective, and practical agents of institutional and systemic change in order to create peace and sustainability.
Andrew has taught at Oxford University, Cornell University, Hobart and William Smith Colleges, the California Institute of Integral Studies, and the University of Creation Spirituality as well as at various spiritual centers throughout the U.S. He was the subject of the 1993 BBC documentary The Making of a Modern Mystic, and appears also in Rumi Turning Ecstatic and The Consciousness of the Christ: Reclaiming Christ for a New Humanity. 
He is co-author of the bestselling The Tibetan Book of Living and Dying, and has worked with the great Iranian Sufi dancer Banafsheh Sayyad in producing a film, In the Fire of Grace, which marries Sufi-inspired dances to the stages of Rumi's understanding of the path of divine love. He has written or edited over 30 books and received many awards, including the Benjamin Franklin Award and the Mind Body Spirit Award.