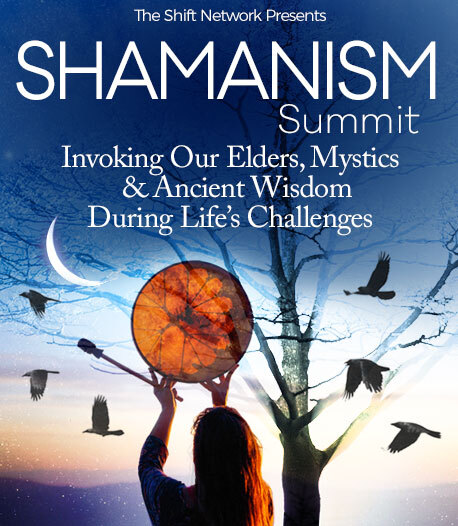 Program & Replays

Bringing Ancient Goddesses & Gods Into Our Contemporary Times
Broadcast on July 08, 2020
Hosted by HeatherAsh Amara
With Anna Dorian
We'll welcome the ancients forward into our current timeline, focusing on how we can connect with the dynamic, living faces of deities from ancient eras…in this millennium. In addition to a live experience in session that bridges antiquity and modern times, we'll explore how to create accessible and powerful ceremonies, pilgrimages, and retreats with goddesses and gods in our homes and daily lives...magic awaits us!
In This Session:
The wisdoms of primal spiritual archetypes have adapted to stay in harmony with our modern times, and we can receive updated teachings from ancient goddesses and gods in accessible, creative ways
By connecting with the faces of the divine that call to our sacred hearts, we can be guided by ancient goddess and gods to craft direct, personal experiences of revelation like home pilgrimages, ceremonies, and retreats to bring healing and peace
Mystical goddesses and gods of yore stand ready to join with us and work together collaboratively, creating truly beautiful, contemporary experiences that act like powerful portals of reconnection and transformation
Anna Dorian
Founder of Vibrant Reiki, Shamanic & Reiki Teacher
Anna Dorian carries a lot of playful River Otter medicine, and you'll know it from the first moment you connect! There is a cheerful and mysterious air about Anna, who splashes about through life with her best friends joy, love, and wonder.  An advocate for the earth mother since age 8, Anna taught 20,000 children in public schools as an environmental educator in Southern California before moving to the Bay Area and founding Vibrant Reiki, a community-based healing practice in San Francisco. 

In a life dedicated deeply to service and the web of life, Anna has brought healing arts to homeless youth, disaster relief centers, young women in recovery, cancer survivors, veterans, and hospice, and she is well-known for her loving and lighthearted approach to deep healing work, and for creating truly magical and safe spaces. Anna lives in the redwoods with the love of her life and a magical white cat, and you'll probably find her quilting, singing, dowsing, talking to trees, reading tarot cards, or reading books with unicorns and delightful heroines. 

She's been teaching healing arts for 16 years now, in service to one bright vision here planetside…to help folks live a magical life.