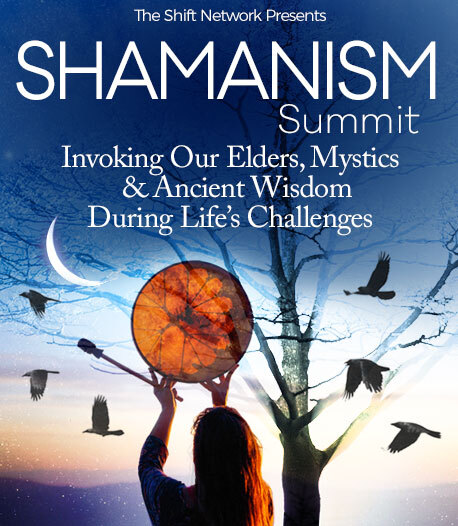 Program & Replays

Leaning into the Troubles: Responsive ritual for pandemic times
Broadcast on July 07, 2020
Hosted by Michael Stone
With Daniel J Foor
Daniel Foor will dive into the implications of the global pandemic for folks already steeped in ritual arts as well as those just finding their way back. Focus will be on ritual care for the living and dead, staying locally earth-connected, and rooting our practices in an ethic of cultural healing and heart-centered justice. We'll discuss the need for effective ancestralization practices and ways to embody steady, grounded service through the demands of the times.
In This Session:
Learn ways to anchor your practice in an ethic of healing justice and cultural respect
Explore pragmatic ritual skills for navigating the global pandemic
Consider ways to embrace a spirit of grounded service in alignment with your personal destiny
Daniel J Foor
Author of Ancestral Medicine: Rituals for Personal and Family Healing
Dr. Daniel Foor is a teacher and practitioner of practical animism who specializes in ancestral and family healing and in helping folks learn to relate well with the rest of the natural world. His focus on the ancestors sources from his training as a doctor of psychology and licensed marriage and family therapist, from the guidance of his teachers in earth-honoring traditions (e.g., European pagan paths, Native North American ways, Mongolian shamanism, and West African Ifá/Òrìṣà tradition), and from two decades of implementing ancestor and earth reverence in his own life. 
Since 2005 Daniel has guided hundreds of ancestor trainings, rituals, and talks in eight countries and helped many others to reconnect with their ancestors through personal sessions. He is the author of Ancestral Medicine: Rituals for Personal and Family Healing (Inner Traditions, 2017), and he trains others in the practice of ancestral lineage healing.
Daniel Foor's doctoral research in psychology focused on the use of shamanic healing practices by clinical mental health professionals. Training as a therapist, living in other societies, and immersion in different lineages of ritual work all inform his kind and non-dogmatic approach to ancestor and earth reverence. Although Daniel draws inspiration from lineages of established practice, his public offerings and ritual methods aim to be culturally inclusive, and he holds work for cultural and earth healing to be inseparable from spiritual teaching and practice.