Sign up now to receive these FREE recordings and to be notified about our next Shamanic Wisdom Summit series:
Opening the Doorway to a Higher Truth ~ Many Lives ~ Many Times with Grandmother SaSa
Exploring Inner Science From a Mystics Perspective with Thomas Hübl
Featured Speakers:
(click photo to learn more)

Grandmother Flordemayo

Sandra Ingerman, MA

Thomas Hübl

Resmaa Menakem

Dr. Alberto Villoldo

Queen Mother

Winona LaDuke

don Jose Ruiz

Dr. Marie Mbouni

Qi Dada

Marcela Lobos

Great-grandmother Mary Lyons

Andrew Harvey

Jorge Luis Delgado

Carmen Vicente

Inka Antaurko Patsakamaq

Mirabai Starr

Grandmother SaSa (Swan of the North)

don Oscar Miro-Quesada

Angaangaq Angakkorsuaq

Michael Meade

Gogo Ekhaya Esima

Grandmother Mona Polacca

Bhola Nath Banstola

Efu Nyaki, SEP, FCST

Elder Nii Gaani Aki Inini (Dr. Dave Courchene)

Dra. Rocio Rosales Meza

Kahontakwas Diane Longboat

Rev. Dr. Aliah MaJon

Rev. Deborah L. Johnson

Steven Newcomb

Michelle MacEwan

Evelyn C. Rysdyk

Langston Kahn

Ariella Daly

Sherri Mitchell Weh'na Ha'mu Kkwasset

Matthew Fox

Dr. Cari Jackson
With Hosts: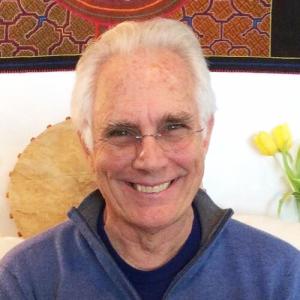 Michael Stone
Author, Teacher, Mentor, Shamanic Practitioner & Integration Facilitator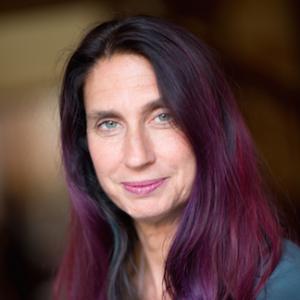 HeatherAsh Amara
Author of Warrior Goddess Training & Warrior Heart Practice; Love Revolutionary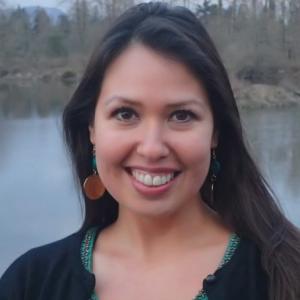 Shawna Bluestar Newcomb
Shawnee, Lenape, Azteca, Creator of two online courses, The Reverence Code Reset-Changemaker's Course and Sacred Feminine Rising
As you walk upon the sacred earth, treat each step as a prayer.
— Black Elk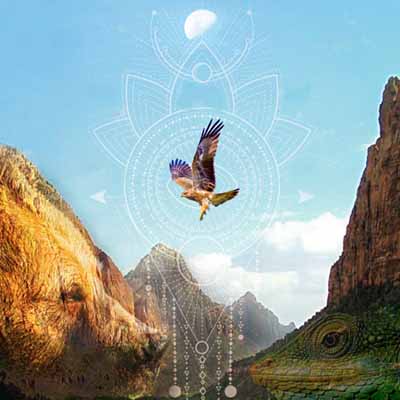 During these times of rampant division, confusion, and unrest, many are longing for balance, groundedness, and restored wholeness.
Do you find yourself silently thirsting for the healing balm inherent in nature and nature-based traditions… and reconnection to your own wild wisdom?
Ancient peoples developed an array of spiritual technologies to live in synergy with the ecosystem around them, and nurtured deep ties of kinship to animals, plants, and all living beings.
Are you ready to discover the profound wisdom and intelligence latent in the natural world all around you…
… and learn from the wisdom keepers who have stewarded ancestral lands across the millenia?
Join us in a journey with world-renowned elders, mystics, and sacred lineage-holders to discover the transformational power of Earth-based traditions...
Be prepared to gain clarity and personal insight, reclaim your sacred place in this world, and experience shamanic teachings and practices to guide you through a process of rediscovery, hearing the guidance of Spirit, and living an authentic, empowered life.
The knowledge of our ancestors and elders is needed now more than ever — as we navigate through times of illness, ecological suffering, painful division, and societal disruption.
Shamanic and mystical practices that help you remember your integral place in the world can now become part of your everyday experience. A shaman can be defined as an earth-centered community guide and healer who travels between worlds to gather and transmit information that helps individuals and the community.
In the Shamanic Wisdom Summit series, you'll discover teachings from across the globe — from the Amazon to Europe to Africa and more. While each tradition may radically differ from the others, they all emerged from similar core perspectives that point to the same universal principles.
Explore philosophies, practices, ceremonies, and rituals from Peruvian, Andean, Incan, Mayan, Celtic, Nepali, and First Nations traditions (and more!) for spiritual connection and deep healing... with nature, ourselves, and one another.
Reignite your spiritual connection and receive deep healing from the Spirit that lives in all things.
Register — at no charge — to join these remarkable teachers who are sharing mystical insights from diverse traditions, and learn how to apply their teachings to your daily life and our world.
Timeless Truths for Inner Transformation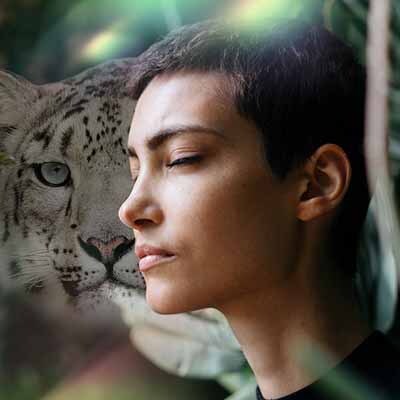 With spiritual and cultural roots on every continent on the planet, "perennial wisdom" encompasses hundreds of earth-based traditions and lineages — teachings that assist awakening, healing, and transformation.
Today, our cultural divides seem more prevalent than ever. How can we learn and practice the core principles of shamanic healing — without cultural appropriation and "whitewashing" of wisdom traditions? How can we approach the ancient ways of medicine and healing from an authentic point of view — that of an earnest student at the feet of a respected master?
Whatever your life's path or calling, the Shamanic Wisdom Summit series will grant you access to some of today's most gifted teachers and healers, sharing not only traditional Indigenous practices but also teachings that integrate time-honored wisdom with more contemporary psychology and spiritual systems.
They'll share inspiring stories, prophecies for our time, ancient healing wisdom, and practical teachings that can help you navigate this time of great upheaval and reconnect with nature — and your true nature.
Here's some of what our brilliant teachers will be sharing with you...
| | |
| --- | --- |
| | Grandmother Flordemayo shares her wisdom on sacred bathing and limpias and why it's beneficial to bring this into your own spiritual practice — and guides you through a simple ceremony/ritual using the sacred breath. |
| | Learn about "shamanic power animals" from don Jose Ruiz — and see through myth, tradition, and story, combined with the power of personal observation, how animals offer profound life lessons. |
| | With Sandra Ingerman, you'll explore the evolution of shamanic practices from tens of thousands of years ago to today — bridging ancient and new shamanic methods for powerful healing. |
| | Queen Mother & Qi Dada will offer a perspective of Vodou through a contemporary lens — how we have been misinformed about Vodou, the ways it shows up in our everyday lives, and how to respect and honor boundaries to maintain its potency. |
| | Receive a special teaching on sacred reciprocity from Puma Fredy Quispe Singona, who will be broadcasting from high in the Apus — the sacred mountains in the Andean highlands. |
| | Thomas Hübl will take you on a journey into the heart of inner science — and the healing restoration available to you through tapping into the original movement of the universe. |
| | Resmaa Menakem will share timeless practices for healing from intergenerational trauma via the power of body-centered practice — including 5 important somatic anchors to metabolize the energetic residue of trauma. |
| | Discover how to be the hero in your own life's journey — Dr. Alberto Villoldo & Marcela Lobos will offer ways to stop being a victim with regard to your health, your diet, and your thinking. |
| | |
| | And much more! |
The challenges we face as a planet are in many ways not new... though the call to return to a harmonious relationship with the Earth, with each other, and with our own bodies is ringing more loudly than ever before.
The speakers in the Shamanic Wisdom Summit series represent many diverse traditions that can help you connect with your spirit allies and the resources you need to create healing and regeneration at all levels of your life.
During this heart-opening and expansive voyage, you'll discover:
An introduction to ancient Inca solar codes of Inti Muju — and how to integrate the practices to begin a path of healing and transformation
A simple yet powerful Indigenous ceremony using your breath, the sacred element of air
The "great reckoning" we are living through — and how it is an opportunity to sit with the uncomfortable to bring about compassion, new awareness, and deep healing
How modern-day shamanic practices have evolved from ancient wisdom traditions — and why we are at risk of losing valuable healing methods
An understanding of these times as fulfillment of prophecy
The spiritual wisdom that animals offer to inspire us to live a harmonious life
What "wild wisdom" is — and simple ways to practice and develop your wild wisdom to regrow your mystical roots
Powerful methods to reestablish your connection with the natural world as the blueprint for a harmonious way of living
A life pattern for human beings to follow based on the unity of the Skyworld, Celestial Beings, and Mother Earth
A unique process to activate and create a bridge between our own body and the outer universe through chants, rituals, and appropriate offerings
Effective ancestral practices and ways to embody steady, grounded service through the demands of the times
How to embrace the dark for healing — dissolving your fears and claiming your courage
The return of the Divine Feminine as a way to co-create a humbler, more just, and holier way of being
Who the "hidden people" are — and why they are critical to a healthy, vibrant environment
Timeless techniques for staying centered during times of intense change
The power of owning your impact on the earth as a sacred responsibility
How to heal personal and generational trauma, and thus heal your relationship with the entire Universe
How to harness "future porting" as a process to tap into the wisdom and guidance of your future self
And much more...
You'll be in excellent hands with seasoned hosts Michael Stone, HeatherAsh Amara, and Shawna Bluestar Newcomb. Their passion for highlighting the voices of elders across traditions has inspired countless seekers.
Sign up for this life-enhancing series to find a clear pathway through the discord, disruption, and confusion of our present world — and discover deeper states of unity, sacred connection, and heart healing that's available to you.
Here's what participants had to say about previous years' Shamanism Global Summit…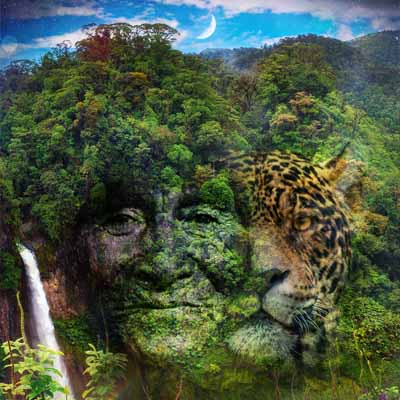 "I learned a great deal and have renewed faith in our world and all that resides here."
I had a great time listening to the people who spoke during this Shamanism Summit. These speakers are very informed and deeply connected. I learned a great deal and have renewed faith in our world and all that resides here. Thank you so much for providing this amazing experience.
— Katherine Yanuziello, Ontario, Canada
"I feel "right" after this summit and it sets me for the rest of the year."
I look forward to this event every summer. So renewing, so many beautiful voices. I feel "right" after this summit and it sets me for the rest of the year. It is a necessary time to go within and receive knowledge from the wisdom keepers. This year was especially significant, as if the preceding years have delivered us to this divine space. Thank you, Michael, for being a kind, generous listening vessel allowing the space to open wide as love breathes her healing wisdom.
— Tami Stone, Costa Mesa, California
"The summit was a true blessing, very inspiring, enjoyable, giving great insights and saying — yes, there is hope."
This summit was a really amazing experience. I'm truly grateful for having the opportunity to listen to all these incredible, loving people who managed to not only give me excellent inputs on issues that I am concerned with, but also to transfer the wonderful energy of their beautiful souls. All the videos were amazing, but those that impressed me the most were impressive just because they covered exactly the issues that I have been thinking about lately. The others have opened for me new subjects to contemplate on. The summit was a true blessing, very inspiring, enjoyable, giving great insights and saying — yes, there is hope. Many thanks to the organizers, hosts, and all the incredible speakers for offering us the opportunity to be a part of this beautiful event.
— Helga, Montenegro
"My soul is filled with infinite gratitude for crossing paths with you."
My children and I have been in crisis for a very long time, unrelated to the pandemic. The variety and combination of spiritual practices and beliefs that I learned from all who spoke to me immediately took a huge amount of weight off my shoulders, lifted the vibration of my love for earth and humanity, augmented my relationship with Creator, and has managed to block the majority of the negative energy that I have been dwelling in for so long. I took notes and will be using them to share your wisdom and knowledge with others. My soul is filled with infinite gratitude for crossing paths with you.
— Renee Marie Floriano, Menifee, California
"They were such powerful teachings that I will hold with me and use to further my spiritual journey."
This summit tremendously impacted my life. It expanded my view and allowed me to receive spiritual tools to have access to greater depth in my life. They were such powerful teachings that I will hold with me and use to further my spiritual journey.
— Taylor Iannarelli, Wilmington, North Carolina
"This was my first time attending the summit and it was absolutely wonderful."
This was my first time attending the summit and it was absolutely wonderful. I didn't want it to end. You could feel the love and encouragement energy flow right through the screen. Everyone who offered their gift and knowledge are awesome souls, just beautiful. I look forward to the next summit.
— Ava A., Phoenix, Arizona
Frequently Asked Questions
What is shamanism?
Shamanism is an umbrella term used to describe ancient practices used for healing, guidance, and divination in many traditional cultures. Typically, people are called into a shamanic role in traditional culture as a result of a crisis or deep guidance. A trained shaman learns how to enter a non-ordinary state of consciousness so he/she/they can travel from what we experience as our physical reality to the spirit world, also known as the dreamtime, and non-physical reality. Once in the spirit world, the shaman connects with a group of spirits he/she/they have developed a special relationship with over many years. A shaman typically does not heal or divine information themselves — that is the work of the helpful spirits. As humans have free will, the spirits must be invited to intervene in our lives — that is the role of the shaman, the one who delivers the request and invitation to the compassionate spirits. One example you may have heard of is called a "Soul Retrieval," which is a process of taking a journey into your own inner beingness to assess where a traumatic experience may need to be released.
What are the cultural and linguistic origins of the word "shaman"?
The Center for Shamanic Education and Exchange explains: "Shaman is a word derived from the Tungus word "saman" (one who sees in the dark), the German word "schamane," and the Russian word" šamán" (traditional healer). There may also be ties to the Chinese word "shamén" (Buddhist monk) and sanskrit word "srama," (ascetic, monk, devotee.) The word "shaman" has become a blanket word referring to Indiginous ceremonial leaders, medicine people, and healers. Shamanic belief systems are characterized by common attributes, such as the recognition that all things are connected, and that people can use non-ordinary consciousness to "travel" or commune with the unseen aspects of reality or spirit world in order to gain knowledge, wisdom, and power. In this way, shamanism dates back at least 40,000 years with each Indigenous culture or tribe expressing its own unique and individual cosmology and epistemology."
How is The Shift Network addressing the topic of cultural appropriation?
As a company, we are deeply committed to honoring Indigenous wisdom traditions, and to doing the healing work necessary for righting the wrongs of history and ensuring that all peoples and cultures are treated honorably.
Philosophically, we have decided to feature both Indigenous teachers as well as those of non-Indigenous ancestry who have undertaken long apprenticeships with Indigenous teachers and have contributed to cultural knowledge exchange in what we believe are helpful ways. We feel that both Indigenous and non-Indigenous people have a role to play in the larger cultural healing. We hope that inviting teachers who come from various heritages to join us on this journey will lead to greater appreciation, respect, and mutual empowerment. To unwind generations of cultural conditioning as a global community takes work, practice, and a commitment to continued learning. We are committed to this journey and appreciate the team of transformative leaders, changemakers, and heart-centered advisors who are guiding the process.
What is cultural appropriation and how is it related to this topic?
Cultural appropriation is defined by the Oxford Dictionary as "the unacknowledged or inappropriate adoption of the practices, customs, or aesthetics of one social or ethnic group by members of another (typically dominant) community or society." In other words, adopting the culture of a historically oppressed group for profit or status.
Examples of cultural appropriation related to shamanism include:
Products sold by non-Indigenous individuals, such as "smudge kits," infused waters, shamanic rattles, or ritual gift sets
Attending a "shamanic" course or retreat and presenting one's self as a shaman
Using words and phrases like "tribe" or "spirit animal" when they're not part of your culture
Adopting cultural symbols such as prints, designs, garb, jewelry, hairstyles, or decorations for aesthetic purposes when they're not part of your culture
Misusing spiritual objects such as drums, chants, crystals, and herbs
Creating a business or generating a profit from practices of another culture, such as sweat lodges, smudging, energy clearing, sacred pipe ceremonies, or shamanic training courses
A few resources to learn more about shamanism and cultural appropriation:
Co-Sponsors